Enduros Male Enhancement Pills Review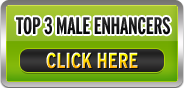 It's been quite sometime since we wrote about an all natural combination of male enhancement pills and muscle builders for increased growth, but the time seemed right. While browsing through some (ahem!) adult sites, I could help but keep seeing ads for Enduros and Force X Muscle. Like most of the other free trial combinations I have come across, this one started off with your typical fake blog (Flog for short), and talked about how using both in conjunction can give you a permanent increase in your size.
What is Enduros?
Enduros is a male enhancement supplement that is thought to increase size and stamina, as well as potentially increase your orgasms and decrease your recovery time. Certainly not the first time we have heard these claims, Enduros also purportedly works best when it is combined with Force X Muscle, an all natural muscle enhancing supplement. This same blog (and others like it) have also reported that the same results can be achieved when using Enduros with Ripped Muscle X, Nox Edge, and a few other products.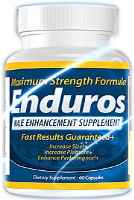 The Enduros formula contains a blend of anti oxidants and aphrodisiacs in an attempt to help modulate increased size. According to their official website, it is comprised of ingredients such as L-Arginine, Xanthoparmelia Scarbosa, Tongkat Ali, Cnidium Monnier, Tribulus Terrestris, Niacin, and A-AKG (an amino acid).
Enduros also reports a very healthy response from individuals, with close to 100% of the participants that have used the product reporting satisfactory results. Of course, this is from the products official website, and these same conclusions cannot be drawn from other outside sources.
The Truth About Enduros
The truth about Enduros will shock you, but it is necessary for you to know when to expect when you order this male enhancement supplement. You see, when you visit the official Enduros site, on the right hand side of the page you are prompted to enter in your order details, such as address, phone number, email, etc.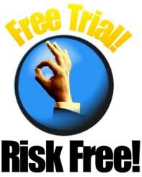 The initial jist of it looks good, you just fill out your information and your on your way to getting a free bottle of the stuff. But, when you get to the next page, they will ask you for your credit card information. Generally speaking, they tell you that they need it to pay for the shipping, something that the flog conveniently forgot to mention.
So no big deal, right? WRONG! After your trial period runs up, these products (both Enduros and Force X Muscle) end up charging you like $80 for the initial "free trial" bottle you received. Of course, this is completely deceiving, and the point is they are trying to get you to sign up for the product, not knowing that eventually you will be charged for it.
You can see a couple of examples of this very same deliberate scam in the links below:
Recommendation
I have seen dozens of these blogs and fake free trials being advertised for years, it is nothing new to me. But for the casual observer, you will probably overlook the fact that the free trial of Enduros is simply a sham to get you to input your credit card information. While the ingredients may actually work well, there is no pill that will give you a permanent increase in size, especially not the 1.5 inches in 4 weeks that you might be expecting from Enduros. If you truly want to find a product that can really help to increase your size, than check out the best male enhancement products that I have come across.
Sign Up For My Free 52 Page Enlargment Exercises Ebook ($67 Value!)