72 HP Pill Review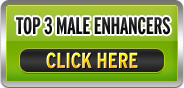 Are your ready to perform like a stallion?  72 HP Pill is a male enhancement supplement that claims just this, by using the principles of ancient Chinese medicine to catapult you to your best sex life.  There is no official 72 HP Pill (72 Hour Power) website, but we were able to find a good bit of information from the websites where the product is sold.  The kinds of results you can expect are:
Boosted libido and sexual excitement
Stronger, harder, thicker erections
Delayed ejaculation
Intensified orgasms
Quicker recovery times
Greater endurance, energy, and stamina
And from one pill, you can have all of this for 72 hours.
We should mention here that the promotional information for 72 HP Pill is some of the most poorly written we've ever seen.  It appears to have been translated, but none of the retailers seem to have
made an attempt to clean it up.  While this lack of professionalism certainly affects our opinion of a product, the proof is in the pudding, so let's take a look at what's in it.
72 HP Pill Ingredients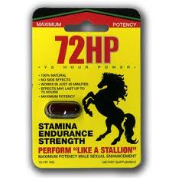 Well, things don't really get much better on this front.  Most of what's on the list are things we've never heard of and we can't find much information on how they are known to improve sexual performance.  There's Galangal Fruit, Actionlite, Deer Genital, Deer Sinew, Deer Antler, Tortoise Plastron, Walnut Core, Sea Horse, and Broomrape. The only one we're familiar with is Deer Antler which is thought to have a positive effect on testosterone
levels.
How 72 HP Pill Works
The recommended dose is 1 pill 30 minutes to an hour before sexual activity.  While it is strongly recommended that you should never take more than one pill in 24 hours, it is suggested that if that one pill doesn't give you the results you want, you take another pill the next day.  They also caution you that if you get an erection that won't go away, you should drink lots and lots of water until it does.
72 HP Pill Pros and Cons
Benefits of 72 HP Pill
It is inexpensive.
 No commitment is required.
 There are two 72 HP Pill reviews on Amazon, and they are both positive.
Drawbacks of 72 HP Pill
The marketing material is very unprofessional.
 The ingredients are unfamiliar.
 There is a warning that you may get an erection that lasts more than several hours.
Where to Buy
There are several online sources for 72 HP Pill.  One box contains 25 pills, each in an individual package.  The prices we saw range from about $15 to $20.
Conclusion
Cheaper is not always better.  With almost no reviews 72HP available, it is nearly impossible to
discern whether or not it actually works.  Also, the lack of familiar ingredients and marketing materials that are too poorly written to be taken seriously, we recommend that you pass over 72 HP Pill on your way to a male enhancement supplement that's more likely to give you the results you're looking
for.
Leave Your Review of 72 HP Pill Review Below