My name is Dave Walker, and thanks for visiting BestEnhancementReviews.com where I investigate the claims made by male enhancement products.
BestEnhancementReviews.com started off as a hobby of mine about 5 years ago, and quickly became one of the most trusted resources for male enhancement products on the internet. Back then I was probably in the same shoes you are right now...you're doing research on the wide variety of pills, extenders, pumps, and other gadgets that promise to give you a permanent increase in size.
While I was originally researching for this site, I was bombarded with PRODUCT after PRODUCT telling me that if I took their product that I would gain permanent size in my penis.  After spending $1,000's of dollars and not getting much to show for it, I decided to start documenting my experiences with these products.  Throughout this site you will see my own personal experiences with these products, good or bad, gains or no gains.
A Little About Me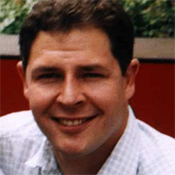 I'm a 42 year old father of 2, happily married to my wife of almost 20 years.  I had always been intrigued at the thought of getting a bigger penis, but always wrote off the idea as hogwash. After stumbling upon an ad in the back of a Mens fitness magazine claiming GUARANTEED results, I bit the bullet and purchased the product.
That very first product did ABSOLUTELY nothing for me, but from that point on I was on a mission…I was determined to not only find a product that worked, but also document my experiences in the form of a blog.  That blog is the one you're reading right now 🙂
Over the years I have tested HUNDREDS of male enhancement products, everything from supplements, extenders, pumps, even patches and a male enhancement lipstick (believe me, it exists haha).  Sometimes I've gotten sick, sometimes I've gotten no effect whatsoever, and sometimes I had surprising results.
The goal of this blog is to help you make an informed decision, and allow you to avoid spending $1,000's needlessly on products that simply DON'T WORK.  If you have any questions or are looking for a specific product to review, feel free to send me an email and I'll try to get back to you as soon as possible!