Black Snake By Vigor Labs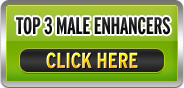 Black Snake is a male enhancement supplement produced by a company called Vigor Labs, which also sells severalmother related products in the industry. I recently had a few guys asking me if I had ever heard of it, but unfortunately it is relatively new to me. So, will this product give you the "black snake" sized penis your really looking for? We did a thorough analysis of the ingredients, customer reviews and testimonials, and compared it to some of the leading brands on the market to give you an overal impression to leave our site with.
What Is Black Snake Male Enhancement?
There were a number of assumptions I had when first seeing the name "Black Snake" male enhancement. Is the manufacturer trying to imply that you will get as big as a "black guy" by taking their supplement? (see related article: Why You Have A Small Penis) Are they actually injecting black snake parts into their product? When I open the top of the bottle, is a big rubber black snake going to pop-out like a sick and twisted Jack-in-the-box? What gives???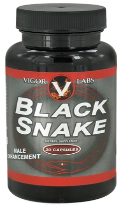 It turns out, none of these are the case (no shit, really?). After looking at the label, it looks like their first, and primary ingredients is called Black Snakeroot, also known as Cimicifuga Racemosa. This plant, which is centrally located and found in the eastern half of North America, has been used in preparations to help treat a wide array of conditions, including reducing the symptom severity of premenstrual tension, menopause, and other gynelogical problems.
Wait, did you just say "Premenstrual Tension"? How the hell is this supposed to make my dick bigger??? If you think I am lying you can read the Wiki article here, it explains it all. But, for now, let's get back to the black snake ingredients and formula.
Is This Really The Main Ingredient?
In all fairness, it's unclear if the above is the leading ingredient in black snake. As a matter of fact, it does appear to several potent ingredients found in several other effective male enhancement pills we have tested.
The primary ingredient here is called L-Arginine, which is an amino acid first isolated in the late 1880's. In the treatment of erectile dysfunction, L-Arginine has been shown to be highly effective at reducing the symptoms, especially when combined with yohimbe (a potent aphrodisiac). However, their is no yohimbe found in the Vigor Labs version of Black Snake, at least none that we can tell.
Other ingredients include xanthoparmelia scarbosa, panax ginseng (also another aprhodisiac), Oat Straw, Cniddium Monnier, Muira Puama, and many others. But who really cares whats in the stuff, you want to know whether or not black snake really works, right?
Reviews and Testimonials of Black Snake
Obviously the most important thing is whether or not it really works the way they say it will. You can read various testimonials and reviews on the official Vigor Labs Black Snake website, but as with any reviews posted by the manufacturer of a product, do you really think your getting the whole story?
Out of the millions of sites on the web that mention Black Snake in their name, there is literally 1 review of the product posted online. That review was from a gentle (who will remain nameless), who mentioned that he used the product with success, and gained almost a full inch. It is unclear how long he used it for, whether he combined it with any exercise routines or gadgets, or if he planned on taking it again. One thing to note was that he did explicity state that he did not have any side effects from taking black snake, which is obviously a good thing.
Pro's of Black Snake
Modestly priced when compared to the competition
Contains all natural ingredients
Discounts for larger orders
Hot girls in their ads
Does Not Appear To Have Harmful Stimulants
Company seems to be reputable
Fast shipping
Con's of Black Snake
Not enough reviews to give it a true thumbs up
Not widely available in stores (not neccesarily a bad thing, but its easier for someone who doesnt have a credit card)
No apparent money back guarantee
Recommendation
For the money, Black snake is a pretty cheap product, only costing you about $1 a day. With limited reviews to go on, we cant say with certainty that it works or it doesnt work. Ok, it contains L-Arginine, but in what quantities? It also contains black snakeroot, but what the hell does that do? We really need to test it to give it a surefire yes or no answer, check back in a few months to see our progress.
Leave Your Review of Black Snake Below!