Now Please Check Your Email!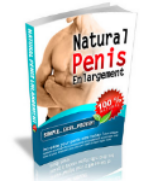 In an effort to fight spam, and to make sure you were actually the one who signed up to receive this ebook, you need to confirm your email address.
It's REALLY Easy To Do.
Simply visit your email account now, and you'll see an email from me (Dave Walker) with the subject line "Confirm You Want To Receive Your FREE Ebook"
Now click on it.
Once you open my email you'll see something that says "CONFIRM BY VISITING THE LINK BELOW"
Click on that link, it will say something like "http://www.aweber.com/z/whateverxyz
Once you click that link, go back to your email and hit refresh.
You should have the ebook sent to your inbox in a few minutes.
If for some reason you don't, you can always send me an email and I'll get it straitened out for you.
Looking forward to speaking with you, and I hope you enjoy the ebook!
all the best,
Dave Walker
owner
BestEnhancementReviews.com