Most Common Causes of Erectile Dysfunction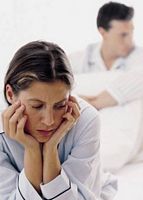 Impotence or erectile dysfunction (ED) is a very common issue that affects about 10-15% of all men. The number one and the most common cause of sexual dysfunction in men is erectile dysfunction or impotence. Erectile dysfunction (ED) can increase with age. It can also increase because of smoking, alcohol and certain medications.
On the other hand, men can also suffer from performance anxiety (psychogenic impotence) and also worry about climaxing too quickly, which is medically known as premature ejaculation. The following article is intended to discuss and differentiate between some of the major causes of erectile dysfunction:
What is erectile dysfunction? 
ED, also known as Erectile Dysfunction or "male impotence", is the repeated, consistent and continuous inability to achieve or keep an erection firm enough for sexual intercourse despite of being fully sexually aroused. In simple words, ED is the inability of a man to achieve a complete penile erection or an inability to have an erection that is rigid enough and be able to sustain it long enough to complete sexual intercourse.
How serious is the issue? 
Unfortunately, ED can occur in any man of any age and affects a large number of populations. For example, speaking of US alone, ED roughly affects more than 30 million men each year. As per the statistics of American Medical Association, about 10 percent of the entire male population struggles with impotence or sexual dysfunction i.e. one out of every 10 men suffers from. However, and fortunately, most of these cases are completely treatable and curable. 
Once you are sure you have erectile dysfunction or impotence, an early treatment enhances your chances to successfully cure the condition especially if the right treatment has been selected.
How would you know if you have ED? 
If you have mild to moderate impotence, you may achieve an erection occasionally. However, you may still have difficulty engaging in intercourse because the erection cannot be sustained. Very often the erect penis is not long, hard or elevated enough for penetration. Some men may stop having erections during sleep or upon awakening. Others with low testosterone levels may develop enlarged breasts, raised voice pitch, shrinking testes, loss of energy and muscle mass.
Risks for erectile dysfunction
Most sufferers develop this condition as they age, but ED can affect men of all ages. Disease, injury or medications can all attribute to erectile dysfunction. Following are some of the major risk factors associated with ED.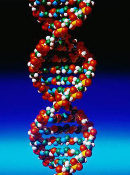 Age: In most cases, the risk of getting ED increases with age. According to an estimate, this risk increases by 15% after the age of 65. However, it certainly does not mean that ED will always occur in aging men. Also, in men with certain chronic diseases such as diabetes, erectile dysfunction can actually occur 10 or 15 years earlier than the average age.
Family history (genes): Studies also show that some of the causative factors associated with ED are hereditary. However, according to some other experts, while some of the risk factors for the development of this condition may have a genetic component, erectile dysfunction is not itself hereditary.
Diabetes: Some long-term, debilitating disorders such as diabetes can also cause impotence. According to the statistics, as many as 80% of men with diabetes can develop erectile dysfunction compared to 22% of men without diabetes. It has been shown that diabetes causes "narrowing" of the arteries of the body (including those of penis) that eventually leads to decreased blood flow to the penis and, hence, weaker or small erections.
Other medical risks:  Other important risk factors for erectile dysfunction include hypertension (high blood pressure), heart disease, obesity or abnormally high weight, nerve damage and injury to the pelvis area. Likewise, surgeries involving, prostate and bladder can also lead to impotence. Finally, in some rare cases, certain physical activities such as long-term bicycling can affect man's ability to achieve and maintain erections.
Psychological / mental stress: Certain mental or psychological risks such as stress, drug or substance abuse, anxiety, depression or a partner with low libido or bad attitude toward sex can also lead to short term erectile dysfunction.
Causes of male impotence (ED) 
Anything that obstructs or leads to a lack of blood flow (poor circulation) to the penis can cause an inability to achieve or maintain an erection. Some of the most common causes of ED include:
Psychosocial cause: This is the most common cause. For many men out there, erectile dysfunction isn't the result of any health problem with their body. Instead it is the result of emotional or psychological problems (e.g. mental stress), they are experiencing or have experienced in the past.
Chronic disease: A severe chronic disease such as AIDS, Hepatitis B or C and cancer can also lead to ED either directly or through the side effects of its treatment i.e. chemotherapy.
Medications / drugs: In many cases, erectile dysfunction can also occur as a side effect of some allopathic / medical drugs. Examples of such medications include anti-allergic drugs (anti-histamines), antidepressants, antihypertensive, analgesics (painkillers) drugs used to treat prostate cancer or other diseases of prostate, tranquilizers and sedatives. Similarly, alcohol and tobacco consumption can drastically impact libido and erectile capacity by blocking the central nervous system which results in imbalance of the hormones dealing with sexual function in both genders.
Unknown cause: In approximately 5% population with ED, the real cause of ED is unknown or undiscovered.
Click Here To Learn About Effective Treatments for Erectile Dysfunction
Leave Your Review of Most Common Causes of Erectile Dysfunction Below