Ultimate P3 Review
Dave's Rating: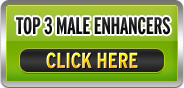 Ultimate P3 is a male enhancement supplement that promises three things all in one:  Power, Performance, and Potency.  It's part of the "Ultimate Range" that includes one product for better erections, one product for premature ejaculation, and this one that claims to do it all.  When you take Ultimate P3, you can expect:
A harder erection for you and your partner
Improve your confidence
Boost your libido
Increase your stamina
It's a little difficult to tell who exactly Ultimate P3 is trying to market itself to.  The website is slick and professional, with images of young, fit men, but most of the text is about how you can defeat erectile dysfunction.  So it kind of wedges itself in the middle between young guys who want to perform like a porn star and gentlemen of a certain age dealing with erectile dyfunction.
How Ultimate P3 Works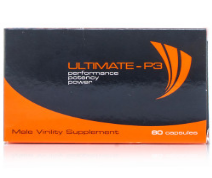 The website doesn't really go into detail about the actual way that Ultimate P3 works.  It talks about confidence and herbal ingredients and blood flow, but doesn't seem to really get to the point about how exactly it all comes together to improve your sex  life.  It does offer a list of ingredients, however, so we can use that list to determine what exactly it does.
Ultimate P3 Ingredients
The formula is said to be the result of year of scientific research:
Piper Nigrum increases blood flow for better erections and boosts libido.
Damiana Leaf is an herbal aphrodisiac that works best when used in combination with Vitamin B6.
Ginkgo Biloba improves your state of mind and gives you more confidence.
Korean Ginseng can increase blood flow to the penis to maintain strong erections. It also works on improving your mood.
Caffeine fights fatigue, increases energy, and helps you stay mentally alert.
Guarana also boosts energy levels and stimulates the nervous system.
Vitamin B1 is essential to a healthy nervous system and helps metabolize carbohydrates into energy.
Vitamin B2 boosts athletic performance and energy, and helps support the immune system.
Niacin helps contribute to the production of testosterone. It also helps increase energy levels and improve mood.
Iron supports the health of red blood cells and muscles which helps increase the amount of blood that flows to the penis.
Copper also contributes to the health of red blood cells and blood vessels.
L-Arginine is a precursor to nitric oxide which is directly involved in increasing blood flow to the penis.
Benefits of Ultimate P3
It comes with a money back guarantee.
The full ingredient list is disclosed.
Purchases made from the official website come with bonus gifts.
Drawbacks of Ultimate P3
It is somewhat expensive.
We could find no Ultimate P3 reviews attesting to how Ultimate P3 works.
No ingredient amounts are shared.
Several of the important pro-sexual ingredients we look for are absent from the Ultimate P3 formula.
Where to Buy
Ultimate P3 is available through the official product website.  A one month supply costs about $53, and it shipped from the UK.  It comes with a trial size package of Ultimate X and access to online penis enhancement exercises.  You're also covered by a 75 day money back guarantee, which should give you plenty of time to decide if it's for you, even considering the international shipping time.
Recommendation
We really don't have a lot of confidence in Ultimate P3.  Several important natural herbs that we would expect to be in the formula are not.  There's nothing really to boost testosterone and not much in the way of aphrodisiacs. We say this a lot, but it's true.  With all the male enhancement choices available, you don't have to settle.  So don't settle for Ultimate P3.
Check Out Our Top Choices For Male Enhancement
Leave Your Review of Ultimate P3 Performance Below!