Vyalis Overview
Dave's Rating:
Vyalis pulls no punches when it comes to making promises. According to the promo material, by using this stuff you wil experience:
Stronger, long-lasting erections.
No more premature ejaculation.
A bigger, thicker penis with 3 ½ inches of permanent growth.
These promises are few, but they are mighty, and they pretty much encompass everything any guy would want when it comes to male enhancement.
How Vyalis Works
Vyalis is actually two products in one.  It is a penis enlargement cream combined with a sexual enhancement pill.  The combination of the two is what makes Vyalis so powerful.
The Vyalis cream, because it is topical, goes directly where it is needed to open and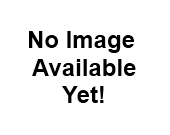 enlarge the penile cavities, called the Corpus Cavernosa.  The idea is that the bigger these cavities are, the more blood can rush in during arousal, which means the bigger your erection.  Vyalis goes on to claim that this growth is
permanent, though as far as we know, this is not possible.
The Vyalis pills increase your sexual desire and improve your performance.  It "targets the brain" with "super nutrients" that improve blood flow, increase testosterone levels, and boost dopamine.
Vyalis Ingredients
Vyalis doesn't publish its ingredients.  This is unfortunate as it makes it pretty difficult to objectively assess whether or not it works.  Already, promising 3 ½ inch permanent penis growth is a strike against Vyalis.  Not revealing the components of its formula is another one.
Where to Buy
In order to purchase Vyalis, you need to sign up for their free trial offer.  How this works is that you sign up to pay only the shipping cost of $9.95 for a full month's supply of both the cream and the pills.  From the time of ordering, you have either 10 or 14 days (depending on where you look) to call and cancel your enrollment.  What's that?  You didn't enroll in anything?  Actually you did.  By accepting their "free" trial offer, you are automatically enrolled in their auto-refresh program at a cost of $99.95 plus $9.95 shipping per month.  This membership begins 10 or 14 days after your initial trial offer and continues until you cancel.
Vyalis Benefits
 None that we're aware of.
Vyalis Drawbacks
Vyalis promises the impossible.
No ingredient list is provided.
It's only available by signing up for an ongoing shipment plan.
It's very expensive.
Recommendation
If you were counting, Vyalis has earned 3 strikes and is out.  It makes outlandish promises.  It doesn't reveal an ingredient
list.  And you can only purchase it through the deceptive free trial offer that may cause you months of payments and headaches trying to cancel the payments.  We don't see any reason why anyone should choose Vyalis.
Leave Your Review of Vyalis Below