Alcohol and Sex – How does alcohol affect male libido?
Anevidence based discussion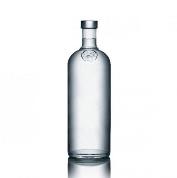 Alcohol consumption is becoming increasingly common across the globe and so are its side effects and adverse events.  Alcohol consumption is, in fact, much more common in men than in women. According to a survey done in UK, men who consume alcohol drink as many as 18.7 units per week compared to women who only drink 9.0 units per week. Similarly, in US alone, about 75 percent of adult people aged 18 and older have consumed or used alcohol at some point during their lives.
This frequent alcohol consumption by men drastically and negatively affects men's health with alcohol being a riskfactor for several serious and chronic diseases such as heart disease, diabetes, liver disease and arthritis. Unfortunately, this risk is directly proportional to the amount of alcohol consumed which means, the risk increases as the frequency and consumption of alcohol increases.
Speaking of men's reproductive health, alcohol is considered as one of the leading causes of erectile dysfunction, as well as a variety of sexual issues and disorders in men such as lack of libido and premature ejaculation.  The following article is intended to highlight the various effects of alcohol consumption on the sexual desire or libido in men.
What is libido?
By its simplest definition, libido refers to a person's sexual drive or sexual desire towards having a sexual activity.
Effects of alcohol consumption on male libido
Scientific research, studies and clinical trials have now proved that alcohol adversely affects sexual physiology including sexual desire, behavior, performance and pleasure in both genders. This effect is even more pronounced in men probably because of their increased frequency and amount of drinking. Studies done on human nervous system suggest the following: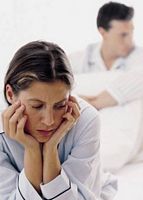 Alcohol acts as a "depressant": It is a well known fact that alcohol, as a drug and when consumed regularly, acts as a CNS (central nervous system) depressant. As a result, the sexual desire and response in greatly reduced. Contrary to the popular myth, while alcohol "lowers" sexual inhibitions, it does not necessarily result in increased sexual desire. In fact, a depressed person mostly has a reduced or no libido.
Alcohol decreases testosterone levels: Testosterone, the key male sex hormone that is responsible for the appearance of both primary and secondary sexual characteristics in men is greatlyn suppressed by alcohol consumption. As a result, as all aspects of sexual behavior and particularly male sexual desire (libido) are significantly suppressed and reduced.
Frequency and quantity of alcohol consumed
At the same time, the devastating effects of alcohol on male sexual and reproductive health are proportionate to the quantity and frequency of alcohol consumption. It simply means that the risk of complete or partial loss of libido, erectile dysfunction and other related consequences increases as the amount of alcohol consumed increases.
Conclusion
Last but not the least; alcohol consumption has severely deleterious effects on whole body systems in general and male sexual functions in particular. While alcohol consumption may result in complete or partial loss of libido or sexual desire in both sexes, this effects is more common in men probably because of higher rates of alcohol drinking in men as compared to women.
In addition, alcohol use may also lead to other sexual problems in men such as premature ejaculation, erectile dysfunction and reduced sperm count and semen quality and quantity. Finally, most of these side effects result due to the fact that alcohol acts as a typical "drug" and not only depresses the central nervous system but also blocks or inhibits the production and secretion of testosterone, the main sex hormone in men.
Leave Your Review of Alcohol and Sex in Men Below