Guys wanting bigger penis is almost as much of a certainty as death and taxes. If you don't believe me, just do a quick online search for penis enlargement, and you'll get hundreds and hundreds of hits trying to sell pills, pumps, creams, gadgets, stretches, exercises, and surgeries, all with the same goal – the biggest hardest dick you could ever imagine. These products wouldn't exist if there wasn't a market for them.
boostULTIMATE is primarily a penis enlargement pill. It promises to give you up to 4 inches in length and 2 inches in girth, and it promises to give these to you not only quickly, but also permanently. But hold up. boostULTIMATE is also a testosterone booster. In fact, boostULTIMATE looks like it's almost anything you want it to be. It just depends on when and where you're looking.
boostULTIMATE Claims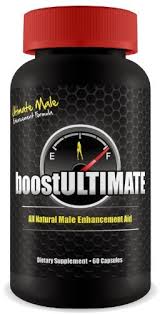 The boostULTIMATE website doesn't really say a whole lot about what it does. Energy an stamina are really the only direct claims it makes. The homepage of the website is very sparse. Pretty much just a price list and that reference to energy and stamina.
Then at the bottom of the page, there are two video testimonials where the guys talk about huge gains in both size and performance. We'll get into those a little more later in the review.
So basically, if you look at the boostULTIMATE website, you get the pretty clear impression that this stuff makes your penis bigger and makes it work better too.
But the claims don't end there. This stuff is also sold at Amazon.com. Over there, boostULTIMATE is a testosterone booster. In fact, right in the product title, it says, "boostULTIMATE – #1 Rated Testosterone Booster."
So which is it? I don't know, maybe both. The next place to look for information on the subject would be the formula. So that's what we did.
boostULTIMATE Ingredients
Part of the boostULTIMATE formula is listed ingredient by ingredient, including amounts, and part is a proprietary blend of several different herbal components. Starting with the listed ones, there's:
Tongkat Ali which is thought to boost free testosterone levels. The theory is that it does this by inhibiting the action of Sex Hormone Binding Globulin. What SHBG does is bind itself to free testosterone molecules, making them ineffective and unable to be used in the body. By preventing SHBG from doing it's job, Tongkat Ali essentially increases the amount of testosterone that's free and unhindered.
Maca which is a well know herbal aphrodisiac. It boosts sex drive and also improves mood by encouraging the release of increased dopamine.
L-Arginine which can be found in the majority of male enhancement products. It's a pre cursor to nitric oxide. Nitric oxide is extremely important to erections. It opens up and relaxes blood vessel walls, allowing more blood to flow through. Increased blood in the penis is what causes erections, so increasing nitric oxide improves your ability to get harder, more sustainable erections.
Ginseng which also improves blood flow, though at a lower level than L-arginine.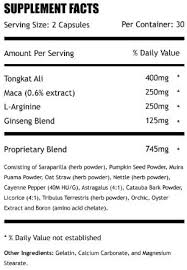 The proprietary blend contains a total of 745mg including:
Pumpkin Seed Powder for improved prostate health.
Muira Puama Powder for boosted libido.
Oat Straw for testosterone support.
Cayenne Pepper for better blood flow.
Catuaba Bark for even more of a libido boost.
Tribulus Terrestris for increasing the body's natural production of testosterone through the mechanism of increased luteinizing hormone, which signals the testes to release more testosterone into the blood stream.
Orchic Substance, Oyster Exract, and Boron which have all been thought to increase testosterone in one way or another.
Given that ingredient list, boostULTIMATE looks like a sexual performance enhancing supplement more than anything else. There are some testosterone boosting ingredients, but they appear to be more supplemental than primary. And in any case, there's absolutely nothing – not one ingredient – that can make your penis grow in any significant way.
Why Can't boostULTIMATE Make Your Penis Bigger
There's a lot of confusion around this topic, so let's do our best to straighten it out right here. There's no ingredient in any pill in the world that will make your flaccid penis bigger. And there's no ingredient in any pill in the world that will make your erection bigger permanently.
Only a stretching device, pump, manual exercises, or surgery will make your non-erect penis permanently bigger. Certain pills and ingredients can and do make your erections bigger and harder by increasing your desire and allowing more blood to enter. But none of those effects carry over after your erection is gone.
But in most cases, that's not what matters anyway. You want a big, hard, sustainable erection. A big bulge in your pants is nice, but more size when you need it most is infinitely more important.
boostULTIMATE Reviews
Relying on customer feedback is important, but it's tricky. So much of the reviews you find are fake. Take the two video testimonials on the boostULTIMATE website. One guy who's name is listed as Brady Flower, but he says in the video his name is Daniel says he gained 2 inches and he's still growing. The other guy is so clearly reading a script, it's just hard to even begin to take him seriously.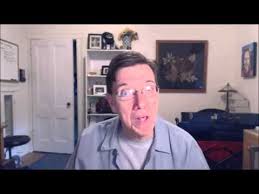 There are tons of reviews on Amazon, but you've got to be careful about them too. Some companies pay people to leave reviews on their products. It can be hard to tell which ones are real and which are fake. One thing I look for is how many negative reviews there are.
Companies pay for glowing reviews, so you'll see lots of those. But they have no way of eliminating the negative ones that come from real users. So even if a product has a ton of 5-stars, I look for how many 1-stars there are. Often, there are almost as many as the 5-stars. That's a good indication that many of the 5-stars are phony.
I'm not trying to say you can't trust any Amazon reviews. I'm just saying there are some tips and tricks to help you weed through them and hopefully get as close to the truth as you can.
boostULTIMATE has over a thousand reviews posted on Amazon.com. The overwhelming majority of those are 5 stars. But there are over 100 1-star reviews. That's more negative reviews than most products even get in total.
Here's a snapshot of what they say:
"Didn't do anything for me."
"Useless and waste of money."
"Don't know how every one is getting good results in this product been taking it for 30 days. Twice a day. Don't see any results at all. Going to finish my 3 bottles just for the he'll of it. Maybe it will take longer for me, but for now , nothing has changed for me at all."
Where to Purchase
boostULTIMATE is only available online, but you can either get it through the official website or through Amazon.com. It's pretty cheap at $22.99 for a single bottle at the website. If you get a 6 month supply, it's even cheaper at $18.33 a bottle. Amazon has a similar price, though a little higher. They'll sell you 3 bottles for a current price of $67.99.
Recommendation
The best thing going for boostULTIMATE is its price. It's definitely one of the cheaper daily male enhancement products you'll find. But if you're thinking you'll get penis growth out of this stuff, you won't. You may get a bit of a performance boost, but that's about it.