Core Cutter Maximizer Overview
There are two broad categories that supplement manufacturers can use to approach the concept of male enhancement.  Some opt to position themselves as performance enhancers while others promise actual penis enlargement.  Let's start off by saying right off the bat that penis enlargement cannot be achieved by taking a pill.  These companies promise 2 and 3 inch gains or more, but don't believe it.  The only growth going on is that which occurs when you get an erection.  And this is where pills actually can help.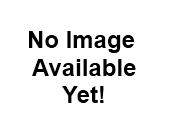 Take Core Cutter Maximizer for instance.  Their marketing is all about penis enlargement. It's in bold print right at the top of the web page.  But when you look a little closer, and read the actual text, not just the headlines, you see that what their really talking about is better erections, along with some other performance enhancements as well.  What you can actually expect from Core Cutter Maximizer are things like:
Bigger, firmer erections.
More stamina and sexual energy.
Increased desire.
Greater control over when you finish.
So when we evaluate these "penis enlargement" supplements like Core Cutter Maximizer, we take into consideration that they made the choice to exaggerate their claims, then we judge the supplement on the merits of what it actually can do.
How Core Cutter Maximizer Works 
The primary mechanism of action used by Core Cutter Maximizer is an increase in the body's natural production of nitric oxide.  NO opens up blood vessels and relaxes the smooth muscle walls of the penile cavities.  These actions together, both enacted by an increase in nitric oxide, make for bigger, firmer, longer-lasting erections.
Not really sure if this is true, but it appears to have been developed by a Dr. R Roman. I tried looking up information for this position but couldn't find anything other than a pediatrics website which I'm guessing he's probably not involved in pediatrics.
They also have a couple of snippets from apparently adult industry experts, like Nina S and JJ rocket. Again, I cannot find any information about those individuals.
What's interesting to note is that there are many of these products with a similar sounding name, like maximizer XL and core Cutter plus. After a little bit of digging, I noticed that all of these products are made by the same company called premier online Inc., which is based in Tampa, Florida.
Magic Beans and Core Cutter Maximizer 
So as a side note to this review, I just want to make a comment about some of the other marketing for this particular supplement.  Apparently there are some blog on the Internet that talks about using core Cutter maximizer along with two other male enhancement products, Black Bull and superior velvet.
Sitting through the 10 minute video was kind of a chore, but Jack clearly states that these suppose it may take beans will grow your penis so big that girls will beg you to have sex with them. The video, which is actually kind of funny, goes on to say that by using these three products together you'll be banging chicks in no time.  It would be really funny if it wasn't ridiculous.
I plan on writing a whole big blog post about the supposedly magic beans presented, so stay tuned.
Core Cutter Maximizer Ingredients
The Core Cutter Maximizer website states that the ingredients are all natural, but it doesn't provide any more information than that.  We would assume that with the focus on blood flow and nitric oxide, that it probably contains L-Arginine, but this is just a guess. In addition, it probably also contains such ingredients like ginseng, ginkgo biloba, and maybe even some vitamins.  The sheer fact that they don't include a full ingredients list should leave you thinking twice.
Where to Buy
Core Cutter Maximizer is only available through the free trial program offered at their website and its affiliates.  The way this works is that you sign up for a "free trial" by paying only the shipping cost for a one month supply.  If you don't call and cancel within 14 days of your original order date, you'll be charged the full price of $79.95 for the trial bottle, and you'll be enrolled in the automatic monthly shipment plan at the same price.
The information about how the trial works is available and spelled out in the Terms and Conditions page of the website, but it falls squarely into the "fine print" that most people don't read.  So while this is perfectly legal, it's less than upfront and ideal.
You can learn more about these types of free trial scams by clicking here.
Core Cutter Maximizer Benefits
Then ingredients are all natural.
Core Cutter Maximizer Drawbacks 
The ingredients are not revealed.
We could find no independent Core Cutter Maximizer reviews from guys who've used it.
It's only available through a free trial offer, which could end up costing you a pretty penny if you're not careful.
Not sold in stores
Recommendation
With no knowledge of the ingredients and no feedback from customers, the marketing material is all we can use to judge Core Cutter Maximizer.  Considering the marketing is dishonest (all about penis enlargement), the call is easy.  Don't waste your time with Core Cutter Maximizer, especially when there are better products on the market.
Check Out Our Top Choices in Male Enhancement
Leave Your Review of Core Cutter Maximizer Below