HugeGenic Review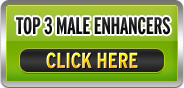 Male enhancement supplements come in all shapes and varieties, from the downright dangerous to the ridiculously cheap. One of the latest to appear on the market is a product called HugeGenic, which promises to increase size, stamina, and a number of other things. It supposedly does this through an all natural formula designed to help boost erection quality and control, as well as act as an all purpose stimulant. But are the claims this company makes legit, or it just some cheap knockoff? Learn more in our official review of HugeGenic.
What is HugeGenic?
Finding information on HugeGenic was a bit of a problem at first, mainly because their website does not appear in the google search results. When we did finally find it, we were surprised at some of the things we found. For one, they mention that HugeGenic is only available online because it is sold out in retail stores. But, we couldnt find any stores that actually ever carried it. We consulted with representatives from most of the major chains, including CVS, Walgreens, and GNC, and they all said they never carried it.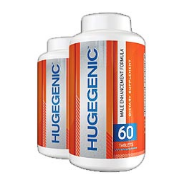 They mention that penis size indeed does matter, as if we didn't know that already. One of their graphs even mentions the average size of men in about 10 specific countries, and their relative number of partners. It's no surprise that the Congo republic is at the top of the list, as men from this country have been known to produce some of the biggest penis sizes in history. There are also a surprising amount of men in India that are searching for HugeGenic, which leads us to believe it is heavily marketed there.
HugeGenic also kind of leads you to believe that their product has been featured in major news outlets like NBC, Medical Daily, and the Huffington Post. But if you read the fine print, they are simply stating that "penis size does matter", as reported by these agencies.
How HugeGenic Works and Ingredients
They mention their product contains a breakthrough formula, but do a very poor job of explaining the ingredients in detail. The manufacturers of HugeGenic do list the following ingredients: L-Lysine, Maca, Arginine, Yohimbe and Ginseng.
The primary ingredient seems to be the amino acid L-Arginine, which is used in countless other male enhancement products. L-Arginine is a precursor to the production of Nitric Oxide, which when converted allows the smooth muscle tissue surrounding the blood vessels leading to the penis to expand, increasing the blood flow during erection.
The use of l-arginine with yohimbe is actually quite a potent one, and can be found in other products such as Vydox. Yohimbe, however, is somewhat of a controversial ingredient because of the potential for side effects.
Pro's of HugeGenic
All Natural Formula
Ships Worldwide
Secure Ordering
Con's of HugeGenic
Manufacturer unknown
Potential for side effects from Yohimbe
No doctor recommendations
Limited company information
Not Sold in stores
Limited customer reviews
Conclusion
While the addition of yohimbe and l-arginine does help give HugeGenic some credibility, there are some problems we have with it.  There are alot of products like HugeGenic that make the promise of increased size gains, but what they don't tell you is that it is not permanent. They would like you to believe that, and undoubtably you would want to find something that is permanent. Unfortunately, no pill will give you permanent results, including HugeGenic, and there are plenty of suitable alternatives to this untested product.
Click Here To See Our Top Choices For Male Enhancement
Leave Your Review of HugeGenic Below