Male Enhancement Options for Men With Their Prostate Removed  
Voices and choices… 
Click Here to Jump To Your Best Options
Introduction and background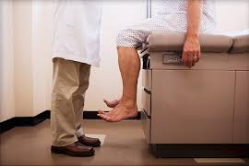 Prostate removal or prostate surgeries are one among the most frequently performed surgical procedures in North America. In USA alone, as many as 150,000 prostate removal procedures are performed each year. While prostate removal does relieve men of many of the signs and symptoms associated with prostate disease, the real challenge lies in maintaining the male potency, sexual performance and function afterwards.
The following article is intended to highlight and discuss some of the key options that can be implied to enhance male sexual function and reproductive health after prostate removal. However, to better understand those choices, it is essential to first understand what is prostate; what does it do why its removal is needed at all? Read on to discover more:
What is the prostate? 
The prostate is a male reproductive organ or gland that weight about 10 grams on an average and is of a size of a walnut. Found only in men, it is situated behind public bone and attached with the inferior surface of the bladder.
What is the prostate's function? 
The primary function of prostate gland is to produce and then secrete / release some secretions or fluids that, together with the sperms coming from the testes, constitute the semen.  It is the sudden, pleasurable release of semen at the height of sexual climax that is commonly known as "ejaculation".
Why prostate is removed? 
Prostate removal, medical known as prostatectomy, is a surgical procedure that is performed by a urologist (a surgeon who specializes in diseases related with urinary system). Typically, prostatectomy is needed or performed in the following cases:
1-    BPH (Benign Prostatic Hyperplasia): In many elderly men, prostate becomes enlarged due to the phenomenon of ageing. This enlarged leads to several clinical manifestations such as difficulty in passing urine, increased frequency of urine, urgency and painful urination. If medicines do not work, your doctor may prescribe prostatectomy as the last resort.
2-    Prostate cancer: If a person is diagnosed with prostate cancer, surgery is often recommended top prevent its potential spread to the adjacent organs.
What happens after prostate is removed? 
The good news is that one can still continue to enjoy sex and have perfect orgasms even after his prostate being completely removed. However, certain studies have shown that some men can have erection-related problems (impotency issues) after complete prostate removal. For these cases, the following male enhancement options are recommended.
Medical options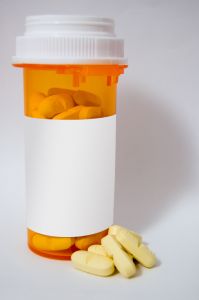 There are certain drugs / medications that can temporarily treat the erection problem for short term. Some of the well known examples of such drugs include Viagra, Levitra and Cialis. The main issue with these drugs, however, is their low safety profile (greater chances of side effects) and expensive costs.
Also, these can not be bought without prescription of a doctor. Finally, all these drugs should not be used by people with angina / heart problems or high blood pressure issues.
Natural options 
Unlike medical options, genuine natural male enhancement options are considered safer, cheaper and more effective. These can be further subdivided into the following main categories:
Male enhancement supplements or pills: Essentially herbal or organic, these pills or supplements are composed of a number of time-tested herbs and can help treat the following issues after prostate removal:
·        Loss of libido: They treat this issue by acting as natural aphrodisiacs
·        Erectile dysfunction: They address this issue by causing firmer, harder and sustained erections
·        Premature ejaculation: They help cure this issue by delaying sexual climax and, hence, ejaculation.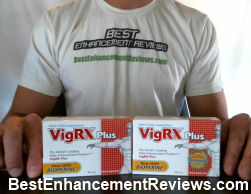 One great supplement we've recently tested works very well to help men suffering from prostate removal is called Vigrx Plus.  Vigrx Plus works by using all natural ingredients to help stimulate and arouse you, as well as enhance erection quality and control.
The ideal time period for Vigrx Plus to begin taking effect is generally within the first week, and best results are seen around the 3 month mark.
Click here to see our complete review of Vigrx Plus
Vacuum Therapy:  Another recent alternative we've recently tested is the use of water based vacuum pumps.  Generally speaking, a vacuum device is used around 20 minutes prior to sexual activity, and can help you sustain your erections for a much longer duration.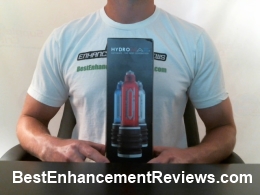 The principle of vacuum therapy is simple.  By pumping the penis up to an erectile state, blood flow is improved and erection quality and duration is increased.  There are many different vacuum devices on the market, and we have tested dozens of them.
One very effective penile vacuum pump is called the Bathmate Hydromax X30.  Using the principles mentioned above, the Bathmate is a safe, easy to use device that works the very first time you use it to promote enhanced erections and keep you from "going soft".
It even has the potential to help increase your overall length and girth.  Click here to read our official written review of the Hydromax X30.
Penis extenders of stretchers: Penis extenders are traction-based devices that are worn regularly on the penis for a recommended period of time. Their regular use eventually causes cell growth / multiplication of the penile tissues and results in natural increased size of the penis which is also associated with enhanced male sexual pleasure and performance after prostate removal.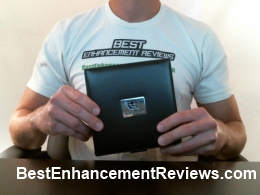 They work in a similar way to the vacuum therapy devices listed above, but generally take longer to start working.  Since they use the theory of traction, you can expect to wear the device for as much as 6 hours a day, with the best results accomplished around the 4 – 6 month mark.
Our #1 tested extender is the Size Genetics device, which not only works to help men suffering from a removed prostate, but also has the potential to increase size.
Click here to read our official written review of Size Genetics.
Conclusion
Having your prostate removed may seem like the end of your sex life to some.  We're here to let you know IT IS possible to get back your libido after rehabilitation from prostate surgery.  While medications often seem like the best fit, alternative methods are often your best option, especially given the many side effects that come with them.
If you have any specific questions but are too embarrassed to ask, please contact me here.  I would love to help you in your quest for a better sex life!
Leave Your Review of Male Enhancement Options For Men Who Have Had Their Prostate Removed Below!