Maximum 10  
Dave's Rating: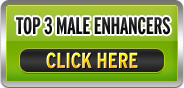 Maximum 10 is an ultimate male sexual enhancement formula which aims to increase the length and girth of penile erections for intensifying sexual experience and pleasure. This product is different from other products because, besides increasing sexual and erotic pleasure, it also claims to cause penile enlargement. However, it must be noted that it is a common consensus among researchers that no male enhancement supplement (alone) can bring about permanent penile enlargement.
On the contrary, these male enhancement pills result in penile engorgement i.e. temporary penile enlargement as a result of stronger and fuller erections due to increased blood in penile blood vessels. As a matter of facts, claims as such are overstated and are not reliable. Nevertheless, the product promises to improve your sexual performance in three months. During the first month, you experience improved sexual performance which is followed by improvement in hormonal system during the second month. Lastly, after using it for three months, you will be savouring maximum sexual benefits of the product.
What is Maximum 10? 
Maximum 10 is a blend of natural ingredients specifically designed for the following purposes:
For achieving harder, stronger and fuller erections
For strength and stamina
For increasing body's testosterone levels
For increasing male libido
For intensifying the overall sexual experience
Reviews, endorsements or testimonials on the product 
Unfortunately, there are no testimonials, reviews and any kind of feedback available online about the product. All you can read about the product is via its official website which obviously highlights positive aspects about the product.  
Composition / ingredients of Maximum 10 
Maximum 10 is natural supplement which contains the following primary herbal extracts:
Horny Goat Weed
Tongkat Ali
Panax Ginseng
The other ingredients include Kola Nut, Tribulus, Yohimbe 2% extract, Damiana, Saw Palmetto, Avena Sativa and Nettles.
How does Maximum 10 work (Mode of action)? 
Maximum 10 targets the production and secretion of male sex hormone i.e. testosterone. It enhances the production of testosterone while its extended use results in greater blood flow in penis which brings about penile engorgement. The other unique mode of action of Maximum 10 is its ability to stimulate body's pheromones which are believed to trigger and intensify sexual partner's desire.
Maximum 10 is for you if: 
You want to enhance your erection during copulation.  
You are suffering from decreased libido
You have low testosterone levels
You are longing for intense sex drive and pleasure
Maximum 10 is not for you if: 
You want to treat erectile dysfunction or premature ejaculation
You are satisfied with your sexual performance
You don't want to try out any product that lacks reviews
You are either underage man or woman
Pros of Maximum 10 
The product is all-natural formula
The primary ingredients found in the product possess aphrodisiac qualities
You can get refund on unopened bottles
Good customer service via email and telephone
Discreet shipping
Cons of Maximum 10 
The product is not widely known like many other similar products
The product does not aim to treat sexual conditions and disorders e.g. erectile dysfunction and premature ejaculation
The product lacks customers' feedback
The product is overpriced and little more expensive than many other similar products. Single bottle of 1 Month supply is worth $89.47
The Power shots and Enhancement shots can alter your taste (Note that Power shots are taken two hours before the sexual activity while Enhancement shots are taken in the evening with the dinner)
The product may take 3 months for showing complete results
Our recommendation 
The ingredients' profile of the product appears to be good and effective in causing sexual enhancement and improvement.  Secondly, the product is all-natural and herbal formula which discards the chances of side-effects to greater extent. However, since we could not find testimonials and reviews on the product therefore, we leave totally on the users' discretion to decide if they want to use it or not.
Check Out Our Top Choices For Male Enhancement
Leave Your Review of Maximum 10 Below