Mojo Blast and Nox Edge
We come across alot of fancy combinations of male enhancement supplements all the time, and many of them are just flat out bull crap.  These so called blogs always seem to have some miracle combination that is supposedly scientifically proven to help grow guys an enormous penis.
The most recent blog we found was talking about mojo blast and nox edge, the supplement promoted by Mike "The Situation" from the Jersey Shore.  I searched the internet for about an hour to see if I could find anyone that used this combination and came up short.  We did, however, take a look at each products website to see if there was any truth to the claims made by these blog owners.
Mojoblast Information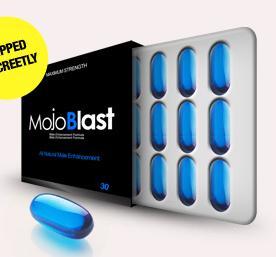 Mojoblast, which is manufactured and distributed in Miami, is a daily supplement that is supposed to help increase your stamina and endurance.  According to their website, there are thousands of doctors who can testify that there product works, but what's funny is there are no actual doctor testimonials on their website.
They are currently offering a free trial package, at a cost of around $4 for shipping.  You need to be aware of the terms and conditions of offers such as mojoblast, often they will scam you out of your money by placing you into what's called a auto-reb ill program.  The way it works is they get your credit card information by making you pay for shipping, and once your free trial is up they will bill your credit card $60.  Don't believe me?  Here is a copy of their terms and conditions from their site:
"By placing my order, I agree to the Terms of Offer, which explain that I must cancel within 14 days of today to avoid enrollment in monthly delivery program which ships fresh supply and charges $59.95 upon the end of the trial period, and subsequently $59.95 monthly thereafter. You will be charged on same card provided today. If you wish to cancel, please call: 1-877-471-6639″
Nox Edge

 Information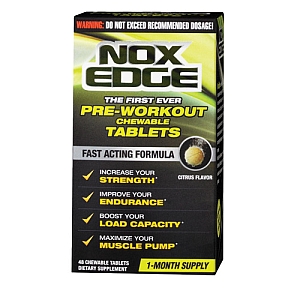 This seemingly reputable product is another one of those free trials that puts you in an auto reb ill program.  We decided to examine the ingredients in this supplement to see how potent it really is.  To start, it does contain some very effective muscle building agents such as creatine, Beta-Alanine, L-Lysine, and L-Citrulline.  Many of these ingredients can be found in several successful supplements in men's health stores.  
Nox Edge also contains Tribulus Terrestris, which is a main ingredient in many over the counter male enhancement supplements.  Topping it all off it also has L-Arginine, which is a precursor to the formulation of Nitric Oxide.  By increasing the amount of nitric oxide levels in the body, there is an increase in testosterone.  Increasing your testosterone levels is important in achieving an overall erection quality and size increase. 
Overall
So Does Taking Nox Edge and Mojo Blast really increase your penis size?  Well, nothing short of surgery or using a penis traction device will actually increase your size.  There is no clinical or scientific evidence that taking a supplement will help grow your penis to irregular levels.   
Take A look at some great male enhancement supplements we found that do help to increase your overall sex drive, and boost your libido.
Click here To See Our Top Choices For Male Enhancement
Note: If your are looking for a muscle building supplement, check out our review of Muscle Advance Creatine.  Creatine is the only substance proven to both increase workout intensity, and help to build rapid muscle gains.
Leave Your Review of Mojo Blast Below