Muscle Revolution Pro Overview
Dave's Rating:   

Nobody works out just for the heck of it.  It's about health.  It's about fitness.  It's about muscles.  And if you're doing heavy lifting in the gym or garage, it's mostly about muscles, and big ones.  But one thing we've all experienced when trying to build muscle is that period of time when no matter hard you work, you just don't get the results you want in terms of bigger, stronger muscles.
Muscle Revolution Pro claims to be able to solve all that.  They claim that this scientifically advanced pre-workout supplement will help you achieve a 30% increase in muscle in 30 days.  Not only that, but you'll be 52% more ripped, have 42% more endurance, and 35% less post workout fatigue.
How Muscle Revolution Pro Works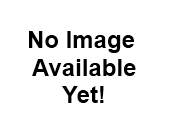 The Muscle Revolution Pro website explains it this way.  It increases your muscle strenth and endurance as well as protein output.  This is how muscle is built.  You take hard workouts and you enhance them with better muscle efficiency, all to achieve the best and biggest results.
The recommended dose is 2 Muscle Revolution Pro capsules taken shortly before each workout.  You'll have more energy and focus, and your workout will get you results like you're just not getting without it.
Muscle Revolution Pro Ingredients
As thorough as the Muscle Revolution Pro website is when it comes to describing its benefits, it is completely lacking when it comes to a listing of the ingredients that make up the formula.  This is unfortunate because we really rely on our knowledge of the components involved in order to make a good assessment of whether or not it should work.  Without that, a judgment is very difficult to make.
Where to Buy
You can purchase Muscle Revolution Pro through its official website or one of its affiliates. Currently, the only purchasing option is to participate in their "free trial" offer.  You order a month's supply of Muscle Revolution Pro and pay only shipping up front.  If you do nothing within 14 days of ordering, you'll be charged $89.95 and enrolled in the automatic renewal program where you'll receive a new supply each month for the additional monthly charge of $89.95.
Benefits of Muscle Revolution Pro
Drawbacks of Muscle Revolution Pro
The ingredients are not listed.
The free trial offer is deceptive and not free at all.
There is nothing known about the manufacturer.
Recommendation
Here's our recommendation for you for getting in shape.  Run as fast as you can away from this "free trial" offer of Muscle Revolution Pro.  We don't know anything about the manufacturer or the formula.  The only thing we do know about Muscle Revolution Pro is that trying it will result in $90 monthly charges on your credit card.
My Top Pre Workout Choice – Nitrocut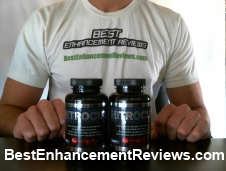 I've been a pretty avid weight lifter for most of my life, and I'm always looking for something to give me that "added edge."  I've tested dozens of different pre-workout supplements over the years, and wanted to share my personal review of Nitrocut.
Nitrocut is a leading stimulant-free pre workout supplement that works through the use of all natural ingredients, including the popular L-Arginine.
Click Here to learn more about Nitrocut in my review.
Leave Your Review of Muscle Revolution Below