Nitrozyt 
Dave's Rating: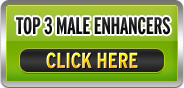 Formulated with a proprietary blend of natural and herbal extracts, Nitrozyt is a brand name of a male sexual enhancement product that aims to not only boost your sex hormones and enhance rock solid erections, but also claims to result in penis enlargement. On top of that, Nitrozyt is prepared in accordance with strict laboratory conditions and is backed by a doctor as well.
What is Nitrozyt? 
Nitrozyt is an all-natural and herbal formula which has been developed to address sexual issues of erectile dysfunction and other erection problems. Nitrozyt is known to cause the following impact on users:
Harder and longer-lasting erections
Enhanced male sex hormones
Penile enlargement (However, according to our research, no medical supplement including Nitrozyt results in penile enlargement unless used in combination with stretchers and enlargement exercises. On the contrary, supplements only result in temporary penile engorgement)
Increased blood circulation in penis leading to rock-hard erections
Reviews, endorsements or testimonials on the product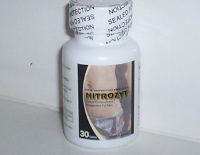 A great multitude of positive reviews are available online on the official website of the product. However, once you search for independent users' testimonials and reviews, you see a wide array of testimonials on various sites.  The official website is very well organized and explains product details clearly and concisely.  However, their doctor testimonial is from a Dr. Richard Solomon, whose credibility appears to be shadowy after getting no relevant pages and information about him on a Google search.
Composition / ingredients of Nitrozyt 
Nitrozyt is all-natural and herbal formulation which contains the following key ingredients:
Tribulus Terrestris
L-Arginine
Maca
Yerba Mate
Zinc
How does Nitrozyt work (Mode of action)? 
The main idea behind the Nitrozyt is to boost male sex hormones i.e. testosterone and dopamine, and to enhance the Nitric Oxide pumping in the penis which stimulates firmer and harder erections. Testosterone boosting and regulating occur by Tribulus Terrestris and Zinc while L-Arginine increases the pumping of Nitric Oxide in the penis. Other ingredients, Maca and Yerba Mate, enhance libido and sexual desire. The collective outcome of enhanced sex hormones and increased blood circulation result in intense and pleasurable sexual experience.
Nitrozyt Gold is for you if: 
You are looking to treat erectile dysfunction and reduced libido 
You want to use natural supplement made from herbal extracts
You are looking for a product that has a moneyback guarantee
Nitrozyt is not for you if: 
If you have other health concerns and problems
You want to use it for penile enlargement only
You aim to treat premature ejaculation with the product
Pros of Nitrozyt 
The product is all-natural and herbal formula
The product claims to be effective even for men above 50 years old
You get special offers (Free bottles) and discounts
The product helps to treat symptoms of erectile dysfunction, even though it is not explicitly intended to.
According to official claims, the product is free from side-effects
The product contains effective aphrodisiacs and ingredients
Cons of Nitrozyt 
The product fails to treat common sexual condition i.e. premature ejaculation
The product is not suitable for you if you suffer from diabetes or other health conditions
Penile enlargement claims made by the manufacturers are false and overstated
There is not much information about the manufacturer
The product is not clinically tested
Our recommendation 
Nitrozyt emerges as an all around decent male enhancement product on the basis of it's ingredient profile and user reviews. Furthermore, one bottle of Nitrozyt is worth $44.95 + $7.95 (Shipping and handling) only and comes with a 90-Day Money back guarantee which makes it worth-trying without making any huge financial commitment. In short, Nitrozyt still stands out as distinct and distinguished than many other male enhancement products which don't even have an official website.
Check Out Our Top Choices For Male Enhancement 
Leave Your Review of

Nitrozyt

 Below