Prelox Blue Review
Dave's Rating: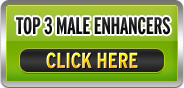 Prelox Blue is a male sexual enhancement supplement offered by Herbalife.  The marketing materials are low key in that they don't flash graphic photos of beautiful bikini-clad women drooling over the man with the sweaty pecs and bulging pants.  Instead, they rely mainly on dry yet informative text to get their point across.  And their point is thattaking Prelox Blue regularly will improve your sexual performance.  While it is not  specifically stated, the marketing seems to be directed toward the older gentleman looking to add a pro-sexual supplementto his daily routine.
Prelox Blue supports sexual health by supporting circulation and bloodflow.  Clinical studies have been performed on the two active ingredients, and they have been shownto be effective.  Blood flow to the penis is increased, causing better, stronger, longer-lasting erections.
Prelox Blue Ingredients and How They Work
There are two main active ingredients in PreloxBlue: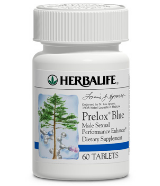 L-Arginine is an amino acid.  It is also a precursor to nitric oxide, which is what allows the maximum amount of blood to flow into the penis by  relaxing the walls of the corpus cavernosa, or penile chambers. It also improves circulation throughout the body.
Pycnogenol is a powerful antioxidant extracted from pine bark that protects blood vessel cells against the damages of free radicals that occur more frequently over time.
The formula is really as simple as that, but both of these ingredients have been shown in clinical studies to improve the erectile functioning of men.  The recommended dose is 2 tablets twice a day for two weeks, then 1 tablet twice a day thereafter.  The time frame for results varies widely.  Some can see them in as little as two weeks, while for others it takes 3 months.
Prelox Blue Pros and Cons
Benefits of Prelox Blue
It contains L-Arginine, which has been shown to improve erections.
It has been clinically tested.
There are some favorable Prelox Blue reviews from customers who've had success with the product.
Drawbacks of Prelox Blue
It's not particularly cheap.
Prelox Blue requires daily commitment over the long term.
It does not contain any aphrodisiacs or testosterone boosters.
you have to create an account in order to see the price or make an order.
Where to Buy
Prelox Blue is distributed through Herbalife representatives.  There are several who have online presences, but you have to create an account and log in if you want to see the price or order the product.  We did  also find it available through Amazon and a few other third party sellers for prices from $35 to $60 for a one month supply.
Conclusion
It's a real possibility that your sexual and general health will get a bit of a boost when you take Prelox Blue.  The problem is that it's pretty expensive considering all the things it doesn't do as a male enhancement supplement.  With no  Libido or testosterone support, we think you'll be needing to supplement your supplement if you choose to Prelox Blue.
Leave Your Review of  Prelox Blue Below