Russian RX Overview
Dave's Rating: 

We recently came across a male enhancement supplement called Russian RX.  One of the first things we noticed is that there's quite a lack of information out there, and what is out there is confusing and conflicting.  There's all sorts of talk about a phantom company called Northwestern Neutraceuticals and 10 page pamphlets, and shady hormonal ingredients.  But when we dug a little deeper, we were able to find the truth at the official website.
Russian RX is made by a Miami Company that goes by the same name – Russian RX. It calls itself "The Russian Cocktail" using a combination of 8 powerful aphrodisiac herbs that can give you an erection that rivals any you can get from a prescription pill.
Russian RX Ingredients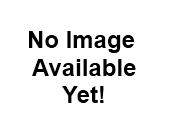 The Russian RX formula is proprietary, meaning that the exact combination of ingredients and their amounts are not revealed.  They do, however, readily share what the actual components are:
Hawthorne Berry which dilates blood vessels to allow for more blood to flow through, into your penis during arousal.
Horny Goat Weed which increases libido and also improves erections through better blood flow.
Damiana Leaf which is a powerful Mexican aphrodisiac.
Muira Puama which is a potent sexual stimulant used to boost libido and improve erections.
Ginkgo Biloba which improves circulation all over the body, including the penis.
Ginseng Root which is used for energy and to overcome weakness and lethargy. It also helps prevent premature ejaculation.
Catuaba Bark which is an ancient aphrodisiac from Brazil. It's also used to treat exhaustion and fatigue.
Saw Palmetto Berry which is used as an herbal remedy to treat enlarged prostate symptoms. It also increases sex drive.
How Russian RX Works
The website doesn't mention the recommended dose, but a single bottle is meant to last a full month.  We're not even sure if it's a fast acting supplement to be taken just when you need it or a daily capsule that builds up in your system over time.
Benefits of Russian RX
The ingredients are all natural.
The company contact information is provided on the official website.
Russian RX contains many of the herbal male enhancement ingredients we look for.
There's a 30-day money back guarantee.
Drawbacks of Russian RX
It does not contain L-Arginine, which we like to see for better erections.
There is conflicting information out there regarding what Russian RX is and who makes it.
We found no independent Russian RX reviews from customers to help usdetermine whether or not it works.
Where to Buy
Purchasing Russian RX is secure at the Russian RX website.  A one month supply costs $49.95 which puts it at the mind to high range of the scale.  You can also buy more bottles at once and receive a discount off the regular price.  A 30-day money back guarantee is mentioned as well.
Recommendation
Russian RX is a pretty good supplement, but there's nothing special about it to make it stand above the rest.  Also, with the proprietary formula, we really don't know if there's enough of each ingredient to be effective.  Given the lack of complete information and the relatively high price, we'd say you've got better options.
Leave Your Review of Russian RX  Below