Stendra Overview
Dave's Rating: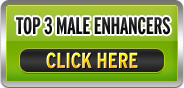 Stendra is the latest erectile dysfunction drug to be approved by the FDA.  Since spring of 2012, doctors have been able to prescribe Stendra for their patients in the same way they've been prescribing Viagra and Cialis for years. Many men have found it to be better than the older alternatives in a number of ways.  Not only does it start working faster, but it also lasts about 2 hours longer.  This allows you to include a bit more spontaneity in your plans.
Stendra Ingredients and How It Works 
The active ingredient in Stendra is Avanafil, developed by Vivus a drug  manufacturer located in Northern California.  Avanafil is a PDE-5 inhibitor just like the active ingredient in the other prescription ED drugs.  By blocking phosphodiesterase type 5, it allows more blood to flow freely into the penis.  This allows for a more easily attained and sustained erection.
The difference between Avanafil and the active ingredients in other ED drugs is the speed with which it takes effect.  Stendra works in as little as 15 minutes and its effects can last as long as 5 hours.  That's about twice as fast and one and a half times as long as what you may be used to.
Stendra Side Effects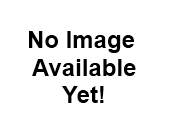 Side effects caused by PDE-5 Inhibitors are pretty well known.  Headaches, dizziness, flushing, and nausea are quite common.  These effects are all factors with Stendra as well. One common effect that Stendra does not cause is "blue vision" when everything takes on a slight blueish tinge.
Stendra should not be taken if you are taking heart medication, and as it is a prescription drug, you shouldn't take it at all unless prescribed by a doctor.  That way, you'll have a chance to determine if you're healthy enough to take it, as well as whether or not any other medications you're taking will interfere.
Stendra Pros and Cons
Benefits of Stendra
It can successful solve your ED problems.
It works faster than Viagra and Cialis.
It's FDA approved.
It has slightly fewer side effects than the others.
Drawbacks of Stendra
It is newer to the market and therefore it's been tested less.
Stendra requires a prescription.
There can be unpleasant side effects.
It cannot be taken with certain other medications.
It can be dangerous if not used under a doctor's supervision.
Stendra should not be taken with alcohol.
Where to Buy 
Stendra requires a prescription, so you'll need to make an appointment to discuss its use with your doctor.
Conclusion 
If you've wanted to try using a prescribed erectile dysfunction drug, but weren't willing to go there because it took the spontaneity out of sex, Stendra might be something to look into.  With its faster acting and longer lasting effects, your problems may be solved.  Please be sure, however, to see your doctor before using it.
Check Out Our Top Choices For Male Enhancement
Leave Your Review of Stendra Overview Below