Stroke 29 Overview  
Dave's Rating: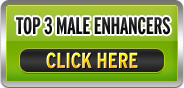 Stroke 29 is a lubricating cream for use during masturbation.  It's specifically formulated to last through the entire session and enhance pleasure all the while. Stroke 29 is made by a company called Gun Oil, which was founded by an ex-soldier who learned while in Kuwait that his fellow soldiers were using CLP Liquid (gun cleaner) because of its ability to last and last.  When he came home, he re-worked the idea into a non-toxic, hypo-allergenic formula, and created a line of sexual lubricants a cut above the rest.
How Stroke 29 Works 
While Gun Oil makes several different sexual lubricants for different occasions and situations, Stroke 29 is specifically for masturbation.  It goes on thick and creamy, and it lasts.  As it gets heated up by friction, the texture becomes more slippery, and the claim is that by the 29th stroke, it resembles the sensation provided by intercourse.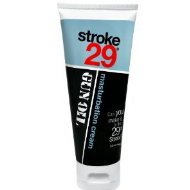 You apply a small amount to the shaft and head of the penis and begin to stroke.  As you continue to stroke, the consistency changes, but the product lasts as long as you need, and there is no need to reapply.
Stroke 29 is best used as a masturbation aid, as it is not compatible with the use of condoms.  This means that it may break down the latex, causing it to be ineffective.
Stroke 29 Ingredients 
All the Stroke 29 ingredients are listed on the website, but how they each function is not explained.  They include:
Water
Coconut Oil
Almond Oil
Stearyl/Cetyl Emulsifiers
Aloe Vera
Vitamin E
Methyl/Propyl Paraben
Germal
Carborner 940
TEA
Stroke 29 Pros and Cons  
Benefits of Stroke 29 
It is affordable.
It enjoys wide availability.
All the ingredients are listed.
Most Stroke 29 reviews are very favorable with many commenting on the great texture and how long it lasts.
Drawbacks of Stroke 29 
It cannot be used with a condom.
It contains no sexual stimulation ingredients
Where to Buy 
You can buy Stroke 29 in stores and online.  CVS and Walgreens carry it, as do Amazon and the Gun Oil Website.  The 3.3 ounce tube sells for about $14.99 while the 6.7 ounce size sells fro $25.99.  These prices are pretty consistent wherever you go.
Conclusion 
Stroke 29 is a smashing success when it comes to its stated purpose.  So if that's what you're looking for, you've found it.  But lots of guys are looking for a multipurpose cream that works as a lube for partnered as well as non-partnered sex.  They may also want something that provides a little extra excitement or stimulation for themselves and/or a partner.
Check Out Our Top Choices For Male Enhancement
Leave Your Review of Stroke 29 Below