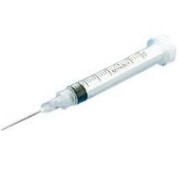 Editor Rating

Rated 5 stars

Spectacular
---
Trimix Gel

Reviewed by:

Published on:

Last modified:
---
Trimix Gel Review
Dave's Rating: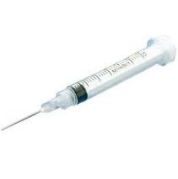 Trimix gel is a product used for erectile dysfunction in cases where treatments like Viagra, Levitra, Cialis have proven unsuccessful. It forms a compound medication of three strong erection drugs that when administered directly through the urethra will take effect in as little as 5 minutes. If you're seeking a boost and trying to combat your ED and have failed with the aforementioned PDE5 inhibitors, Trimix gel is a viable option and in addition avoids the use of direct injections into the penis – something which many men would be pleased about. This is a genuine non-herbal medication and as such requires a prescription from your doctor.
What is Trimix Gel? 
Trimix Gel is a mixture of the three drugs: alprostadil, papaverine, and phentolamine. These are powerful drugs all known to stimulate erections. The product itself features two syringe-like containers which have inside a medicated gel and the trimix powder. They interlock and by pushing the plunger each way you mixed the product to form the Trimix gel itself. Once mixed thoroughly you simply insert the syringe gently into the urethral opening and push the plunger. The effects start to occur in roughly 5-15 minutes and can last for well over an hour.
Trimix Gel is a slightly odd treatment to evaluate since it has both good and bad points. On the plus there is real science backing it with all its key ingredients shown to be somewhat effective in promoting erections. On the other hand the products penetration into the wider market seems to be minimal at best. The price for a six-dose package will cost upwards of $150 making it rather expensive and the product you are given needs to be refrigerated well or it will quickly lose its potency. It's also quite difficult to locate some solid information on the company behind Trimix-Gel and despite the ingredients being FDA approved, the final compounded medication is not.
Active Ingredients 
Alprostadil 
Alprostadil is a prostaglandin that relaxes muscles in the walls of blood-vessels to increase blood supply.  Studies have shown that a direct delivery to the penis via injection give 80% of men with ED an erection suitable for sexual intercourse.
Papaverine
Papaverine is a vasodilator that too causes increased blood-supply to the penis by prompting blood vessels to expand. Studies have highlighted that papaverine does not work well for ED by itself but has a far greater success rate combined with alprostadil and phentolamine.
Phentolamine 
Phentolamine too works in the same way as papaverine and alprostadil by vasodilation of blood vessels. Studies have highlighted it is roughly 50% effective via injection into the penis and is again recommended to be used with papaverine and alprostadil.
Trimix Gel Pros 
Effective for those who have tried other treatments (like PDE5 inhibitors) that have failed
Avoids the use of needles and is generally painless
Convenient and easy to apply
Effects occur in 5 to 15 minutes – making it a fast option
Available in different doses to suit your personal needs
Trimix Gel Cons 
Requires refrigeration and as consequence is not easy to travel with
Expensive – a single dose of Trimix gel will cost you no less than $25
Some side effects have been reported such as pain in the penis or testicles, minor bleeding, dizziness, palpitations and headaches.
Only available with prescription
Poor customer service and not very well known amongst physicians
Overall Recommendation 
Overall, Trimix Gel is certainly worth a shot (no pun intended) for those who have failed on treatments like Viagra and other PDE5 inhibitors. It's also a strong option for those who refuse to go down the injection route as well. Trimix is also available in injection form which has a lot more credible support going for it – and since the active ingredients are the same, there's really no reason to be too sceptical. It is important however to see your physician and/or urologist for information and advice first even though they may likely have never heard of the product.
Check Out Our Top Choices For Male Enhancement 
Leave Your Review of Trimix Below