VPXL Overview
Dave's Rating:
If there's a perceived problem in the world, there will be an entrepreneur out there ready to solve it for you… for a price, of course.  With all the guys who think they have a small penis, there is definitely a perceived problem, and with all the male enhancement supplements, there are definitely entrepreneurs attempting to solve it.
VPXL is a male enhancement supplement that claims it can noticeably enlarge your penis in length and girth.
What VPXL Can Do For You
The complete list of benefits achieved by the use of VPXL consists of:
That noticeable increase in size.
Better, more firm erections.
More intense, stronger orgasms.
More control over the timing of those orgasms.
How VPXL Works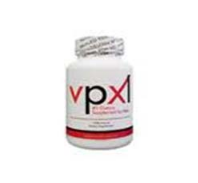 There are two mechanisms that cause the penis enlargement provided by VPXL.  The first is increased blood flowing into the corpus cavernosa – the two chambers of the penis. And the second is stimulation of new cell growth.  The idea is that when blood rushes into the penis, the corpus cavernosa grow in size to accommodate the rush of blood.  This growth is what makes the penis bigger.
VPXL Ingredients
VPXL does not have an official website, so most of the information you need has to be collected from vendor websites. Unfortunately, ingredients are not included on most of these vendor websites.  We did find one source, but we can't confirm its
validity.  The ingredients they list were Mucuna Pruriens, Tribulus Terrestris, and a bunch of other ingredients we've never heard of.  Mucuna Pruriens is an herbal aphrodisiac, while Tribulus encourages the body's natural testosterone production.
VPXL Benefits
·        The ingredients are all natural.
VPXL Drawbacks
There is no official VPXL website.
We found no positive VPXL reviews from customers who've used it.
Many of the ingredients are unfamiliar.
It promises to enlarge your penis which really it just can't do.
Where to Buy
There are a few different supplement retail websites where you can purchase VPXL. Prices we found were around $35 for a one month supply.
Recommendation
With so many different male enhancement supplement choices, some are going to work and some just aren't.  We'd put  VPXL in the second category.  The promises are somewhat ridiculous, and the ingredients are mainly obsure.
Leave Your Review of 

VPXL

 Below!