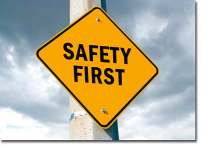 Editor Rating

Rated 5 stars

Spectacular
---
Safest Male Enhancement Pill

Reviewed by:

Published on:

Last modified:
---
What Is The Safest Male Enhancement Pill?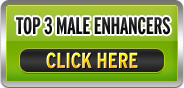 I often get alot of guys asking me if all of the pills I have taken over the years have caused any short or long term side effects. Like any "all natural" supplement, there is always the potential for side effects, and noone knows this better than I do. In the 80 or so male enhancement pills and products that I have tried, I have had ALOT of side effects, almost too many to name. So what is the safest male enhancement pill/product that I have ever tried? Well, that's not the easiest question to answer, and here's why:
What Affects Some Guys Doesn't Affect Others
There are some male enhancement supplements that contain stimulants, and I seem to have had the most direct side effects from these pills. For example, products that contain the ingredient Yohimbe have given me several negative side effects, including fever-like symptoms like nausea, diarrhea, chills, headache, and an overall bad feeling. There are several male enhancement pills that contain Yohimbe, including Vydox, Zyrexin, and stamina RX.
However, I have noticed from other guys sending me emails that yohimbe affects everyone differently. Some guys tell me they get the same side effects I do, and others tell me that it worked great for them. There is no conclusive evidence that I have drawn from the type of person that does or doesn't experience side effects, but I have noticed that guys who are on the heavier side experience less side effects.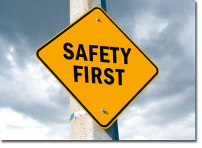 All in all, though, yohimbe should be approached with caution, and you should definitely speak to a doctor before taking any supplements that contain yohimbe.Read  about various dangerous male enhancement products on the market. Another factor to consider is the whether or not a supplement is being taken the right way.
Abuse Of Male Enhancement Supplements
Like any other all natural supplement, the potential for abuse always exists. Despite label warnings and specific directions about how you should take a product, there will be guys that always push the boundaries. I'm talking about guys who, despite a product saying you should not exceed 2 – 4 capsules a day, decide to take more than prescribed.
I have seen this more than enough times, and some guys have come to me and told me they have taken as much as double the dose as they were supposed to, and were wondering why they got side effects from it!
There Is No Such Thing As FDA Approved
Some guys come to me and ask which FDA approved supplement I can recommend to them. The simple fact is that there is no such thing as an over the counter FDA approved male enhancement supplement. The FDA does not regulate supplements such as these, unless they are clinically studied products that contain synthetic ingredients that undergo stringent testing. If you are looking for FDA approved male enhancement products, see your doctor.
So What is The Safest Male Enhancement Pill?
In my overall experience, I believe that Vigrx Plus is the most safe male enhancement pill that I have ever used. It does not contain any harmful stimulants, and has been proven both in clinical studies, and through my own personal testing. In addition, unlike alot of the fast acting enhancement products I have come across, Vigrx Plus works slowly. Best results are usually achieved after about 3 – 4 months of taking, so you gradually build up great results over time.
My Top Choice For Male Enhancement – Vigrx Plus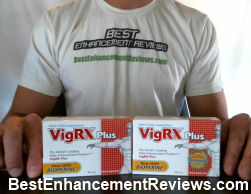 Over the past 5 years, I have used hundreds of male enhancement supplements.  While most don't work, some have great potential, and really set themselves apart from the rest.
Vigrx Plus was one of those….I personally got a chance to use Vigrx Plus, and the results were truly amazing.
Click Here to read more about my personal results with Vigrx Plus.
Leave Your Review of What Is The Safest Male Enhancement Pill? Below
Looking For A Bigger Penis?

Click Here To See My Top Choice