Xytomax Review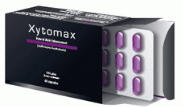 Get ready to turbocharge your sex life, boost your confidence, and satisfy your partner like never before. How many times have we heard this claim? Erectile Dysfunction is by far one of the most embarrasing and confidence draining problems men face. There is certainly no shortage of products to help alleviate, and in some cases eradicate, this troublesome problem. One such product that makes these claims is called Xytomax (pronounced Zyto-max), which we found during our research.
Sometimes we sound like a broken record with our reviews, primarily because there are generally speaking no huge differences between 95% of these products. But this one says you will receive a PERMANENT increase in size once you are done taking it. Is this really true? Let's find out here.
What is Xytomax?
Based on a formula developed by a physician named Alexander Cowley, Xytomax is a all natural male enhacer distributed by a company called M Labs. According to them, it is supposed to start working instantly, so we can characterize it as a fast acting male enhancement supplement which works similarly to the way Eruption XL works. However, it is interesting to note that you are supposed to take 2 capsules everyday with breakfast, which is something you will find commonly in slow acting male enhancement products.
Ingredients in Xytomax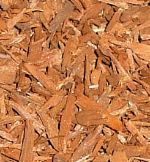 Whenever we hear the term "fast acting", we immediately think of the dreaded ingredient Yohimbe. And of course, after research of the ingredients in Xytomax, we can confirm that it does indeed contain Yohimbe. So what's the big deal? Well, for those of you who haven't tried anything that contains Yohimbe, your'e in for a real treat!
Not only will you get a massive erection and be horny as hell, but you will also have minor stomach cramps, feel dizzy, get slight nausea, and overall feel like a bag of crap. I have personally used many products (see stamina rx for an example) that have yohimbe in it, and while it does work to get you erect, you never really feel like having sex when you are feeling sick, right?
Luckily, there are some other ingredients in Xytomax that make it a little less nauseating, including xantho parmelia scarbosa, cniddium monnier, saw palmetto, avena sativa, muira puama, l-arginine, ginkgo biloba, maca root extract, and a host of others.
This special blend of all herbal ingredients have been used for hundreds of years in alternative medicine, and I can attest to their potency.
How Does Zytomax Work?
According to their website, Xytomax works by increasing the levels of Testosterone and also stimulating the production of HGH. Testosterone has been found to have some correlation to performance issues, and it is medically proven that testosterone production starts to reduce after age 30.
The fact that the makers of Xytomax claim that their product increases HGH levels raises a huge red flag for us. Apart from monthly injections, their is no scientific literature that suggests any natural compound can have any effect on HGH levels. This doesn't stop many companies like Xytomax to make these claims, primarily because they are not regulated by the FDA.
One thing that does set Xytomax apart from the competition is that they claim their product will help "enhance" your size. While this may be somewhat true, the claims they make are pretty outlandish. For example, according to a chart on their website, you can grow as much as 25% after using their product, which for the average male would be about 1.5 inches. Most male enhancement supplements that make these claims you can more than likely write off as scams.
Where To Buy Xytomax
Apart from their official website, the only place we could find that you could buy Xytomax is through Ebay, where a number of sellers appear to be offering discounts. It is not sold in stores such as GNC, Vitamin Shoppe, Walmart, or other retailers, nor can you find it on Amazon. One thing we will note, however, is that if you do decide to order it from Ebay, the return guarantee will not be honored, as is stated in their terms andm conditions.
Pro's of Xytomax
Con's of Xytomax
Xytomax Vs. Endowmax
There are a few guys that have asked me to compare Xytomax to Endowmax, and to be honest with you, I don't see any real solid comparisons between these products. They both pretty much say that they will increase your HGH levels, but again there is no conclusive evidence supporting this claim.
Pricewise, they are all about the same, and purportedly work best after a few months of taking them. They also contain pretty much the same ingredients, inlcuding the injection of L-Arginine, although we can't tell how many mg of the substance any of them contain. Xytomax also compares to the so called "satisfaction guarantee" that the others mention, even the wording sounds extremely and eerily similar.
If I had to choose one out of the 3 products, I would probably go with Endowmax, mainly because of the price and user reviews.
Recommendation
We cannot recommend the use of Xytomax because of the addition of yohimbe to the formula. If you are considering taking it, you should be well aware that, while they say side effects are generally rare, this is not the case with products that contain yohimbe. There is a reason why it can't be shipped to countries such as Canada, Australia, Germany, and others, because the use of Yohimbe has been banned in these countries. Makes you think why, right?
The claim that you will also gain 1 – 3 inches in size is just plain ludicrous as well, as we have tested several products that make this very same claim and there had been no permanent increase in size. If you were to potentially perform some sort of PE exercises in conjunction with Zytomax you may see some gains.
Leave Your Review of Xytomax Below!