ProLargeX
Dave's Rating: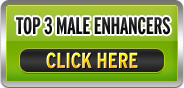 ProLargeX is a male enhancement supplement that encourages you to "Harness the  Power of the Bull".  This is a reference to one of the ingredients which comes from – believe it or not – bull testicles.  Designed to make you grow large and stay hard, this is a daily supplement, made by a company named Lab88, that addresses most if not all of the issues that may cause men to lose confidence in their sexual ability.
ProLargeX claims it can improve your sex drive, help you get and maintain and erection (even if you've been drinking), and give you more control over your timing.  And if you've got all that, then without a doubt sexual confidence will be yours as well.
How ProLargeX Works and Ingredients
The ProLargeX website goes into quite a bit of detail about the ingredients and how they work. There are aphrodisiac herbs to help get you more sexually inclined, blood flow enhancers that cause blood to rush into the chambers of the penis, making you bigger and harder, and there are testosterone boosters that help with libido, performance, and confidence.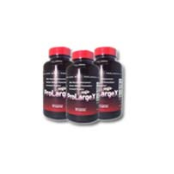 There are two main ingredients highlighted on the ProLargeX website:  Tongkat Ali and Orchic Substance.  They both work to increase the presence of free testosterone in your body.  Tongkat Ali is known as "Asian Viagra" and Orchic Substance is extracted from bull testicles.
There are quite a few other ingredients as well:
L-Arginine is a precursor to nitric oxide which opens up the penile chambers to allow more blood to flow in, causing bigger, harder, longer-lasting erections.  Maca, Muira Puama, Catuaba Bark, and Oyster Extract are all well-known to be aphrodisiacs that help boost your libido.  Korean Red Ginseng helps with energy, focus, and sustaining an erection.  Pumpkin Seed and Zinc help support prostate and reproductive health.
The recommended dose is 2 capsules daily.  There are no known side effects, but you should not take ProLargeX if you are allergic to shellfish.  You are also cautioned not to take more than the recommended daily dose.  It may take a few weeks to achieve the full effect, but the idea is that once the ingredients in ProLargeX take hold in your system, you'll be ready to go whenever the opportunity arises.
The Good About ProLargeX
The product comes with a 60-day money back guarantee.
The ingredients are natural.
It contains L-Arginine for better erections.
The website is informative, if a bit exaggerated.
The website as a FAQ section on the
The Bad About ProLargeX
ProLargeX reviews from customers are not available online.
This is a daily supplement that requires some degree of long-term commitment.
Where to Buy ProLargeX
The ProLargeX website is the only place we found to make a purchase.  A single bottle with 60 capsules costs $59.99.  If you buy multiple bottles, you'll find yourself with a discount, and your per bottle cost will decrease.  There is a 60-day money back guarantee, so you can take advantage of the lower price for higher quantities, and still not incur any financial risk.
Recommendation
With so many male enhancement supplements to choose from, it can be tough to decide which one to try.  With many of the ingredients we like to see, ProLargeX is a pretty good contender.  It's not the cheapest supplement, but it's not the most expensive either, and we think it's got a good chance of being able to help you out, especially in the libido department.
Leave Your Review of 

ProLargeX

Below