RigiRx Plus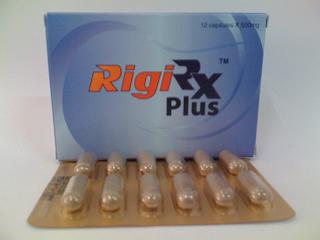 We came across rigirx plus while researching various male enhancement pills, and decided to review it for our visitors. It was very difficult to sift through the mountain of information about this product, so we wanted to present it to you in an easy to read, give me the facts way.
This male enhancement pill, like alot of competing supplements, has been widely introduced to the market as a means to an end for male libido problems. We have reviewed dozens of male enhancement supplements, and wanted to share with you what we found out about this one.
Overview of RigiRx Plus
This supplement is an all natural male enhancement pill that is manufactured by a company called Enhance Nutraceutical, which is located in Fremont, California. It has been on the market for about 5 years now, being exceptionally popular in Japan.
According to their dosage requirements, you have to take 1 pill a day for the first 3 days, then 1 pill every 2 – 3 days depending on the effectiveness you are feeling. RigiRx is supposed to start working within 1 – 2 hours after taking the supplement, and will give you an erection as long as you are not tired, drunk, or otherwise incapacitated.
How Does RigiRx Plus Work?
Like most all natural male enhancement supplements, RigiRx works by expanding the blood vessels in the penis and allowing for an increased blood flow. The ingredients work to cause this widening of the blood vessels, which are normally constricted to a certain degree.
What are the ingredients in RigiRx Plus?
The ingredients in RigiRX plus, as displayed on their website are butea superba, Polyrachis Vicinia, Kudzu Root, Smilax myosotiflora Extract, Cordyceps Sinensis, Ganoderma Ludicerm, and Tongkat ALi / Eurycoma Longofolia extract.
After careful review, we found that there are alot of ingredients in RigiRX plus that are not common for enhancement boosters. One ingredient is literally called Polyrachis Vicinia, or otherwise known as edible Chinese black ant. We have never seen this used in any of the male enhancement products that we have reviewed, and a subsequent search of this extract turned up very little evidence of what it does.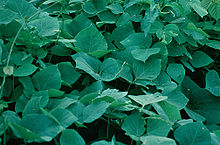 Another ingredient, Kudzu Root, appeared to have no uses or benefits for male enhancement. It did, however, have medicinal uses to help treat alcoholism and a number of other therapeutic uses.
Reviews of RigiRX Plus

(Update! 1/20/2012)
We could not find any independent reviews of RigiRx Plus on third party websites, however, we just received an email from a dissatisfied customer.
"This product is useless.  It does not work and the side effects are really painful.  Severe heartburn and diarrhea.  There guarantee is likewise a scam.  They do not want to refund unless you send the product back!!!!!!!!!"
Brian W.
Our Recommendation
Based on our analysis of this male enhancement pill, we could not determine whether it really works, or if it just gives a placebo effect. As stated before, many of the ingredients in RigiRx Plus have nothing to do with increasing your sex drive or energy, so we don't really know why they have been included in the supplement. The lack of reviews and testimonials of this product either tells us its just not that popular, or that noone has had outstanding results with it.
Click Here To See Our Top Choices For Male Enhancement
Leave Your Review of  RigiRx Plus Below