Testoforce and Xength X1 Review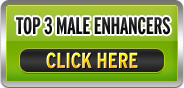 I recently had a friend come to me and ask whether or not I had heard of a combination of using Testoforce and Xength X1 to improve size and performance.  He provided me a link to this blog (which kept popping up in his Facebook feed) which talked about how you can use both of these products together to gain massive size in your, ahem, penis.  As you may already know, I have already debunked several of these supplements in my various experiments, but this one actually looked like it may have a sense of credibility.
Why do I say that?  Well, the site was actually full of images (graphic ones that is), showing supposed "actual" results achieved by guys who used it.  They even have a couple of video reviews stating the same thing.  Intrigued, I just had to find out what this company was all about, so I decided to do my own research.
What is Testoforce? 
Testoforce, which is endorsed by well-known bodybuilding competitor named Daniel McDonald, is an all-natural testosterone boosting supplement which apparently raises testosterone levels through a proprietary all natural formula.  There are various benefits attributed to Testoforce, including decreased body fat, better libido and sex drive, and increased stamina, youth, and confidence.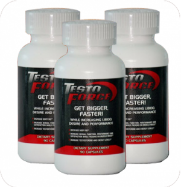 This supplement appears to be available worldwide, with their principal operations in the country of Cyprus, so it is unclear where it is ACTUALLY manufactured.  There are a wide variety of reviews of Testoforce all around the internet, with some saying it worked great, while others got no results from it.
What Is Xength X1? 
Xength X1 is your typical male enhancement pill, which is actually labeled as an all natural "performance" booster.  What it is supposed to do is promote blood flow to the corpus cavernosum, which are the 2 cylindrical tubes that fill up with blood during an erection.  It does this through the use of a proprietary formulation of ingredients such as l-arginine and yohimbe, a powerful aphrodisiac.  I go into a little bit more detail about what these ingredients in my official review of Xength X1 here.
There is nothing really proprietary about their formula, considering there are about 100 other male enhancement products on the market which also use these 2 ingredients.  Finding reviews for Xength X1 proved much more difficult than that of Testoforce, with most users saying they experienced very little results.
So, Can Combining Testoforce With Xength X1 Really Increase Your Size?
There is alot of debate as to whether combining supplements such as Testoforce and Xength X1 will result in a larger size.  I have personally combined ALOT of supplements over the years, and none of these combinations have resulted in a large gain in size, especially as large as they are claiming.  Furthermore, there really is no trick that porn stars use to gain penis size, despite what they want you to believe.
The real kicker is the fine print that most people dont even read.  When you decided to order testoforce and xength x1, you are required to produce a credit card to help pay for shipping.  But what they don't tell you upfront is that your credit card will be charged some ridiculously high amount.  I have more about this in my free trial scams article.
Conclusion 
Since we have not officially tested testoforce and xength x1 out ourselves, we can't say with absolute certainty that it will or will not work.  The simple fact of the matter is that, because they are free trials, they are likely a scam that is just out to get your money.  We recommend that you don't order these products, and instead check out some of our top choices.
Check Out Our Top Choices For Male Enhancement
Leave Your Review of Testoforce and Xength X1 Below