Buying Cheap Male Enhancement Pills – What To Look Out For
So you have been thinking about trying out a male enhancement pill for sometime now, and you are completely overwhelmed with which one to choose. Their is so much crap on the internet today concerning these pills, that we know exactly how you feel. After all, we were exactly in the same place you were at one point, and had no idea what kinds of pills actually work, and which ones are crap. Their are COUNTLESS products that say they are the "#1 selling product" or "rated #1 10 years in a row" and it is amazing the types of claims we come across.
The purpose of this article is to let you know what kind of male enhancement products to avoid, most notably the cheap ones. You see, just like any other thing you buy, generally the lower in price you go, the lower in quality. This is not neccesarily true for every product out their, but from our experience over 90% of the cheap products are just simply junk. Not only that, but it can even be dangerous to use some of these products because of the ingredients they put in them.
Watch Out For Foreign Products!
If you order a male enhancement pill from other countries, most notably ones in Southeast Asia or Indo-China, be wary! Many of the companies that sell products such as Black Ant Pills or Stree Overlord pump illegal (in the US) ingredients into their pills to give a "Viagra like" effect. Thats because they specifically use ingredients that are extremly similar to the ones you will find in Viagra! If you are taking any type of heart medication or medication to lower blood pressure, you may be at great risk taking these specific products.
In the US, if a company is caught doing something like this they can be help legally responsible for this, so they avoid it at all costs. But many countries have such a poor legal system that they don' even care what ingredients they are putting in their products.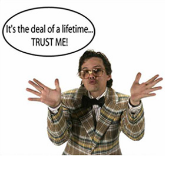 Cheap Products – Dirty Ingredients
Generally speaking, when you buy a low quality male enhancement product, you have the potential to expose yourself to an array of harmful ingredients. Some companies inject a substance called yohimbe into their pills, which can be harmful and even life threatening in certain amounts.
Yohimbe acts to increase the heart rate and blood pressure, which helps to further an erection, however it has been known to cause some pretty severe side effects. One major problem with Yohimbe is that it can cause an usafe drop in blood pressure for men who are taking certain medications. It is such a problem that many countries have flat out banned the use of any amount of Yohimbe, and the US will probably follow suit soon.
Another problem you need to watch out for is the quality of the ingredients in some of these pills. While most companies in the US manufacture their products on pharmaceutical type machinery, many of them don't. This means that you may be getting a few extra "ingredients" that you didn't expect, such as ecoli and others. This is a result of poor extracting of the ingredients, and getting them from less than reputable producers can make you very, very sick.
Recommendation
While the price tag for alot of the quality male enhancement products may boggle your mind, the simple fact is "you get what you pay for". I get alot of men that email me and say that some of the products we recommend are just too expensive, but you need to keep these facts in mind if you are considering some of the alternatives. You are much better off with using high quality products that use state of the art technology in their manufacturing capabilities, and quality ingredients in their formulation.
Click Here To See Our Top Choices For Male Enhancement
Leave Your Review of Buying Cheep Male Enhancement Pills-What to look out For Below