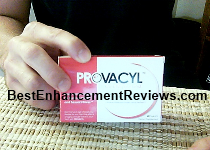 It's not too often that we come across a product that not only promises to help low libido AND overal health, but a supplement called Provacyl promises to do just that. Obviously, we all know that as we age as men, everything seems to just break down. Once we hit our early 40's, sometimes even earlier, most of us seem to lose interest in sex, the gym, and just overall keeping up with our health. This is a result of a little known condition called Andropause, which is essentially a hormone shift that starts as early as your mid 20's. Provacyl attempts to "fight andropause" and change all of that through their proprietary formula of all natural ingredients.
What is Provacyl?
The idea behind Provacyl is relatively simple. As we age, we produce less testosterone and hgh, and that is what causes a drastic reduction in our energy, mood, performance, etc. What Provacyl attempts to do is reverse this trend through amino acids, peptides, all natural aphrodisiacs, and help boost these low levels of testosterone.
This men's daily formula is very comparable to supplements that you would find on the shelves at your local GNC or Vitamin shoppe, such as M Drive or Arginmax. Provacyl promises to "get you back to your best", and boasts a number of benefits including:
Help improve mental focus
Increase energy
Boost your sex drive
Achieve stronger and longer erections
But it features some other benefits that you hardly ever see in a male enhancement product. For one, they mention that Provacyl also works to decrease fat and increase lean muscle mass. What's odd though is that it doesn't appear to contain any ingredients that are used in fat burning/weight loss pills.
The dosage is 2 tablets daily, and you should avoid taking more than 4 tablets a day. A one month supply will run you close to $60, and contains 60 tablets. Of course, you should always check with your doctor before starting any supplement regiment.
Ingredients in Provacyl
Provacyl contains all of the usuall suspects when it comes to a mens daily vitamin/supplement. It has a blend of amino acids such as l-arginine, l-glutamine, l-lysine, l-glycine, and l-pyroglutamate. Your probably wondering what all of these ingredients ar, and the short, non-scientific answer is they are produced both in the human body, and are found in everyday foods that we eat. However, they are produced in very insufficient quantities, and adding this supplement help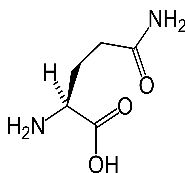 The ingredients for natural sexual energy include:
Muira Puama
Gingko Biloba
Panax Ginseng
Tribulus Terrestris
Tongkat Ali
All of these ingredients in Provacyl are completely all natural, and are found in a wide variety of herbal supplements.
User Reviews of Provacyl
Since Provacyl has an affiliate program, there are a gazillion so called review sites that claim the product is better than the invention of the wheel. In short, finding an honest review of the product was practically impossible, however, we did come across a number of forums where guys were discussing the product.
One guy bought a small amount (1 month supply) of Provacyl and this is what he had to say:
"I definetly have a heightened sense of energy, my sex drive has improved, I had a shoulder problem for a long time that seems to have gone away, and I generally just feel alot better. I think this stuff works."Jeff, Forum Poster
Since it was so difficult to find an honest and unbiased review of Provacyl, we decided to get a box ourselves and test it out.
Our Results From Using Provacyl
I got a one month supply of Provacyl to try out personally, and I have to admit at first I was a little skeptical of the claims. For one, I have taken tons of products that contain L-Arginine like Man XL, and the majority of them start working for the first couple of days, and then they start to wear off.
Provacyl was actually quite different, and it was this mixture of male enhancement ingredients with ingredients you would find in a general health supplement that made it so different. I don't exactly suffer from Andropause (at least I like to think I don't!), but I can see how this product can help reverse the signs of the ailment.

After using it for a few weeks, I did notice a big difference in my energy levels, and instead of slugging myself to the gym, I was rearing to go. While I didn't notice any difference in my appearance (a claim I assume works over a longer period of time), Provacyl did give me a boost in my sex drive and stamina. I found that I was often ready for sex at a moments notice, and had no problems maintaining an erection.
Pro's and Con's of Provacyl
Pro's
Promotes Sexual Health AND Well Being
Start Feeling The Effects Usually Within A Few Days
6 Month Money Back Guarantee
FREE Shipping For US Customers
FREE Bonuses included with large orders
Con's
Takes at least 4 months to see optimum results
Limited Reviews and Testimonials
Have to use product for at least 90 days before you can send it back for a refund
Not Available in Stores
Where To Buy Provacyl
Provacyl is available through numerous different online vendors, but the safest bet is to order from their official website. As it stands during the writing of this review, a one year supply costs $388.95, which works out to $33 a month. A six month supply is $268.95, which works out to $45 a month. Obviously as you go further down the order chain the product pricing on a per month basis gets higher, but we suggest that you order at least a 6 month supply in order to see optimal results.
Recommendation
There are not too many supplements that do what Provacyl do, and it is intentionally geared towards men in their mid 30's and above to achieve great results over time. Provacyl is not something you just take once and then you keep the benefits forever, you have to keep taking it for it to work effectively. We feel that, based on it's low price, our own personal results, and their money back guarantee that this product is worth giving a try.
Leave Your Review of Provacyl Below