Rhino51 Nitro Official Review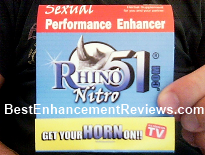 Rhino51 Nitro promises to help you "get your horn on", so we decided to take them up on their claim and order a free trial of it off of their official site. We just received our "package" in the mail a couple of days ago, and when I say package I mean it came in a freakin box large enough to fit a 3 months supply of most male enhancement pills. I guess they did this to prevent the product from getting damaged while in transit, but thats a whole other story. So anyway, did we get "horny" from taking this product?
What is Rhino51 Nitro?
Labeled as a male sexual performance enhancer, Rhino51 promises to maximize sexual pleasure, improve stamina, as well as decrease the amount of time it takes in between "sessions" I have tried dozens of these supplements, and some of them work great, while others like give you nothing more than a headache and a bad case of nausea. Since not all male enhancement pills work pretty much the same, I didn't particularly know what to expect from this one.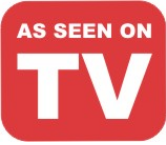 I originally found out about Rhino51 Nitro while browsing through google, and they were offering a free trial, which only required that I pay a WHOPPING $8.95 for shipping. How a product so small can cost so much to ship is beyond me, but that's beyond the scope of this review.
The directions state to take 1 pill 30 minutes before sexual activity, and there are numerous warnings against the use of Rhino51 if you have high blood pressure, or are being treated for certain ailments.
Rhino51 also says that it has been seen on TV, undoubtably through some informercial probably. I have never actually seen it, and I searched through the internet to see if I could find it, to no avail. For some reason people seem to think that "as seen on tv" adds some aura of credibility to the product, when in reality it doesn't. The Rhino51 website is not very impressive, and looks like it was developed about 10 years ago based on the design.
Ingredients in Rhino51
The ingredients in Rhino51 Nitro are pretty typical for a fast acting male enhancement supplement, and are all packed in one modest sized capsule. They include:
Ginger Root
Horny Goat Weed
White Willow Bark
Cordyceps
Oyster Extract
Green Coffee Bean Extract
Vinpocetine
Schizandra Berry
Rehmannia Root
Vitamin B3
Ginseng
Wolfberry Extract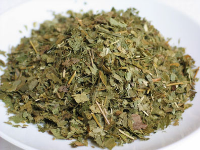 I haven't heard of a couple of these ingredients, so naturally I decided to do a little bit of research and see how they are used as an all natural aprodisiac. Vinpocetine is supposed to be similar in nature to L-Arginine, which is what's called a vasolidalator. However,we couldn't find any substantial proof that it works like that, and noone has reported using it for sexual performance or pleasure inducing purposes.
However, Horny Goat weed does. It's actually the most popular ingredient found in several male enhancement formulas, probably after yohimbe and ginseng. You can actually take horny goat by itself, and there are numerous companies that sell it online, at a very cheap price. But it won't do half as much as what some other products do, especially those mixed with Yohimbe.
Rhino51 says that you can use their product with alcohol, unlike other male enhancement substances.
Our Results With Rhino51
I only had one pill to try, but thats all you need according to the manufacturer. I took it, and waited about an hour to see if there would be any effect, and I actually did get hard. However, there was practically no feeling at all, all I did was get a hard-on.
What was really surprising about this pill is the fact that all I got was a little hard on and nothing more. I mean I basically got hard but felt no urge to actually have sex, which I would think would be the whole intended purpose of taking it.
Thankfully, I didn't get any nasty side effects from Rhino51, which is something I was worried about from the start. The reason why I was worried was because I wasn't sure whether or not it was produced in the US. Sometimes, companies outsource the manufacture of their product to third world countries, where they use cheap ingredients than can be dangerous.
But yeah, getting back to it, I really didn't feel anything at all from Rhino51. If I had to compare this particular product to anything else out there I would say it resembles stiff nights, which gets you hard, but their is practically no feeling in your penis from it. Weird.
What Other Users Are Saying About Rhino51
Apart from their website, which is obviously going to contain only positive reviews, we took to the forums of some leading websites to see honest and unbiased opinoins of the product. We found that most guys that tried Rhino51 saw an immediate response to it, but it typically only lasted for about 12 hours.
Most of the reviewers say that they did experience a good erection, but that their stamina had hardly increased at all. In fact, I read from most guys that they said it worked for the first "session", but then quickly fell off after orgasm.
If you have tried Rhino51, we invite you to leave your review and we will post it anonymously here if you wish.
Recommendation
Like most other fast acting male enhancement supplements, Rhino51 may or may not work for you. Everyone responds differently to these products, and alot of it depends on you general health condition, weight, age, and so forth. You should especially not use this product if you have a heart condition, as their are many ingredients that could interfere with several different types of medications. From our independent test, we can confirm that you will indeed get hard from taking Rhino51, but the effects do not seem to last as long as you think. At almost $9 a pill, it is a rather expensive product to try, but worth it if it ends up working for you.
Click Here To See Our Top Choices For Male Enhancement
Leave Your Review of Rhino 51 Nitro Below