Virility Pills VP RX Overview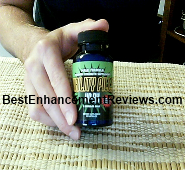 I have tried so many male enhancement pills in the past year that I think they are losingtheir effectiveness on me! All joking aside, I decided to give my sample of Virility Pills VP RX to a friend of mine so that he could test them out himself and let me know his results. I feel as though my reviews are suffering a bit because I am having a hard time describing the differences I am getting from these particular products. Well, my friend said he would try out the pills for me, and get back to me with his results. I did my own thorough analysis of the pills before I gave them to him, so we will also discuss the ingredients, where to buy, and other stuff.
What Are Virility Pills VP RX?
Virility Pills VP RX, not to be confused with Virility Ex, is a patented blend of all natural herbs and extracts which are used as a to help promote maximum strength and performance. This is not a bodybuilding supplement, but rather is supposed to help boost erections, maintain a high quality of endurance so that you can satisfy your partner, and promote a healthy active lifestyle.
The bottle I have is actually the second formula for the brand, as many were having issues with the original formula. The company that makes this product also has an oil called VP RX oil, which is a topical enhancement oil for men.
Virility Pills VP RX are actually one of the cheapest male enhancement supplements I have ever seen, coming in at an average cost of $10 for a one month supply (60 capsules). It's right up there on par with products like Marathon21 or Horny Goat Weed, which you can also find for less than $10. Taking pills that are this cheap can lead to some serious consequences, mainly because it seems the cheaper a product gets, the worse the quality becomes.
Ingredients in Virility Pills VP RX
The ingredients in Virility Pills VP RX include vitamin b3, Horny Goat weed, Hawthorne Berry, Damiana extract, ginkgo biloba, ginseng, tribulus terrestris, catuaba bark, saw palmetto, Oat Straw, and Cayenne pepper.  We have seen almost this exact same formulation in about 200 other products, so what makes this one different?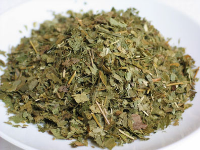 Well, one thing is for sure, you really need to think about is where do the manufacturers acquire these ingredients from. Many times, products that are THIS CHEAP tend to be manufactured overseas, where there is a WHOLE HOST of problems concerning tainted products and unfair labor practices.
In fact, manufacturing these types of counterfeit products is BIG BUSINESS, and have been the subject of much debate. This is NOT TO SAY that this company uses inferior ingredients, we just would like to know the source of the ingredients.
Check out our article on the risks of buying cheap male enhancement products and what to look out for.
My Friends Results with Virilty Pills VP RX
My friend, we will call him George, used the Virility Pills VP RX for approximately one month, and had this to say about the product:
"I never actually used a product like this before, and was a little skeptical going into it. I think that because I am such a health freak that I wanted to use something that was all natural, but did not have any side effects like some of the prescription meds I have considered trying.

I followed the directions on the label and it said to take 2 capsules once daily with water. I wasn't really sure what to expect from these pills, because some websites say that it is supposed to make you longer and others say that it just helps you to perform better.
The first week I felt almost nothing, but I started to feel some results from VP RX around the middle of the second week. I noticed that I was getting alot hornier in the morning, and when I did get around to having sex I felt like I was just bigger or something. It was probably just a fraction of an inch bigger, but it just made me feel fuller and more satisfying.
By the end of the month, I pretty much felt the same way that I did earlier, but it seemed to wear off a little bit. I don't know if it was my body becoming immune to the ingredients or something, but it really didn't feel as potent before.
I did not see any side effects from taking Virility Pills VP RX, other than an occasional stomach discomfort. But I am not sure that was a result of the pill, or something I ate. I only got that a few times throughout the month."George, NJ
Other User Reviews of Virilty Pills VP Rx
Because one opinoin is not usually enough when you are considering to buy something like this, we looked around some discussion forums that were talking about VP RX pills as an all natural substitute. There really wasn't alot of information as far as testimonials out there concerning whether or not it works, other than on Amazon.
Two guys were discussing the product, and one seems to have had great results with it, while the other said it was essentially garbage. If you have used Virility Pills VP RX, we invite you to send us your review and let us know your experience.
Pro's and Cons of Virility Pills VP RX
Pro's
EXTREMELY CHEAP ($10 a bottle)
Can buy Conviently from Amazon
Ingredients Are All Natural
Independent Testing Seems To Be Positive
Con's
Cheap Products NORMALLY mean cheap quality
Lack of Independent Customer Reviews
Unknown Origin of Ingredients
Recommendation
While my friend had decent results from using Virility Pills VP RX, their is too little evidence to conclude whether or not this product will work for everyone. As a matter of fact, most guys will have differing results with practically ALL NATURAL PRODUCTS, so the only sure way to know if it will work for you is to try it out yourself. Given the cheap price of the product, it may be worth trying out. If it works for you just as effective as say a product like Male Extra, than you just found something that works for 1/3 of the price.
Leave Your Review of Virility Pills VP RX Below!