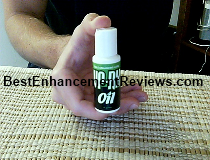 Since we have tried practically every male enhancement pill on the market, we have begun delving into the mysterious world of oils and lubricants to see how they help. Commonly marketed and used as just a lube to help reduce friction during sex, these oils are now making claims that they can increase your erection size and performance. One such product is called VP RX Oil for men, that of which we received a free sample from the manufacturer to test out ourselves. So what makes this particular male enhancement oil different from the rest? Let's find out in our detailed review of VP RX oil. (skip to my personal results)
What is VP RX Oil?
VP RX oil for men is a topical lubricant designed to help further your erections, help you last longer in bed, and give you an increase in size and stamina practically immediately. This lubricant is applied directly to the male genitalia prior to sexual intercourse, and is gently massaged in for a few minutes to achieve desired results.
One bottle of VP RX oil contains 1 fl. oz. (30 ml), and is only used prior to sex. The directions state to place a desired amount onto the "private" areas and gently rub in. It is safe to use with condoms, and can actually be consumed orally (not that we are suggesting it!).
EyeFive, the company that makes VP RX oil, also markets a similar product in pill form called Virility Pills VP RX, those of which we have also personally tested by a friend of ours. They also distribute the worlds only (as far as we know) breast gum called Zoft, which is supposed to help firm and increase bust size.
VP RX Vs. Male Performance Pills – Benefits and Drawbacks
There are not too many of these lubricants like VP RX Oil sold on the market, and you very infrequently here of men talking about them on various forums and discussion boards. As a matter of fact many men, many of whom are often inundated with promotions for male performance pills and traction devices, often overlook the potential that lubricants like VP RX may have.
Benefits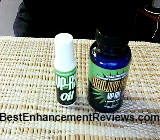 There are a number of reasons why lubricants like VP RX oil MAY be a great substitute to pills. For one, products like VP RX are drastically cheaper than their pill counterparts, often costing as little as $10 for a one month supply. Another benefit is that lubricants are supposed to start working instantaneously, unlike pills where you have to wait for the effects to kick in.
In addition, oils like this may be a great substitute for pills simply because they have a low incidence of side effects. Men with a "soft stomach" who can't normally take pills without getting nausea, diarrhea, or worse, can look to products like VP RX to help with their performance, without all of the degrading side effects.
Drawbacks
The main drawback to using VP RX oil as opposed to pills is that I personally think they are NOT NEARLY AS EFFECTIVE. Oils like this make alot of promises, but every time I use them it just really gives me either protection against going to early, or just acts like a really good lubricant to use before sex.
Pills like Vigrx Plus help to strengthen your erection quality dramatically, probably because they are absorbed alot better than anything topical. Another drawback to VP RX oil is the possibility of unwanted side effects, which can range from a mild rash, to as bad as a burning sensation.
Ingredients in VP RX Oil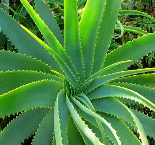 VP-RX oil for men contains several ingredients that are naturally occurring and can be found in several leading pills and semen enhancer's. The primary ingredient, L-Arginine, has been discussed numerous times throughout this website, and is the primary active ingredient in VP RX oil. The full ingredient list in VP RX oil includes:
L-Arginine
Di-Propylene Glycol
Carbomer
Triethanolamine
Vegetable Glycerin
Aloe Vera Extract
Hydroxyethylcellulose
Methylparaben
Menthol
Ascorbic Acid
Citric Acid
As a matter of fact, the ingredient list in VP RX Oil reads very similarly to some other lubricants we have tested, including Vivaxa, Duroil, and Vialafil Gel. After testing, I can't see where the menthol comes into play, mainly because there is practically no scent from the oil.

Our Results From Using VP RX Oil For Men
I followed the directions exactly as they were stated, and placed about a dime size portion of VP RX oil onto my "private area". It kind of feels a little bit slippery, almost like baby oil, and noticed that it started to dry out very quickly. I added some more, and the same thing happened about 4 minutes later.

I didn't notice any change in my size, stamina, endurance, or really anything at all. The only thing I really did notice is that it seemed to give me a desensitizing feeling, which I guess is good if you are trying to last longer. I also noticed a kind of sticky feeling when I was done, and promptly washed off any remaining residue when I was done.
In the name of science, I decided to "taste" it to see if it really tasted like a "light vanilla flavor" like the manufacturer said, and I didn't taste ANYTHING like that. I would characterize it more of a DISGUSTING chemical taste, and couldn't wait to brush my teeth.
Pro's and Con's of VP RX Oil
Pro's
Easy To Use
Supposed To Work Instantly
Smells OK
Relatively Inexpensive, especially when compared to pills
Very Few Reported Side Effects
Con's
A Little Messy
Leaves a Sticky Residue Behind
Tastes Horrible
Feels More Like Baby Oil than anything else
Recommendation
While I don't think VP RX can work quite well on its own, I think the best thing to do would be to combine this lubricant with a male performance supplement such as ProSolution Pills to get the best benefits. As a lubricant, it worked great, but fell far short of my expectations of a male performance oil.
If you want size, use exercises or an extender device, if you want to gain erection quality and stamina stick with a product like Vigrx Plus, but if you just want a lube to help you out, I would skip VP RX oil and go for a product like Vivaxa. You'll get alot more than just a fancy substitute for baby oil.
Leave Your Review of VP RX Oil For Men Below!