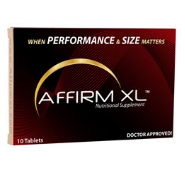 Affirm XL, which has recently been featured in informercials with rap star Warren G, promises "sexual satisfaction you both deserve". It's not the first time we came across a male enhancement product that is endorsed by a celebrity. Jimmy Johnson, the former Dallas Cowboys footbal coach is a spokesman for Extenze. Ron Jeremy, the legendary porn actor, has starred in numerous infomercials. So what Makes Affirm XL different from the rest? Your about to find out what this supplement is all about, as well as whetheror not it can work for you.
What Is Affirm XL?
As seen on TV, Affirm XL is an all natural male enhancement supplement designed to give you an increase in sexual stamina and libido. There are several very comical (and somewhat corny) informercial videos that have come out in the past few months, and they usually involve a precarious situation with Warren G and some guy. Here is one of my personal favorites below:
Well, as you can see, it actually sucks, but I guess that the addition of a celebrity adds some sort of a coolness factor to it.
What Does Affirm XL Promise?
Like most other male enhancement pills, Affirm XL promises all the usual mumbo jumbo, including rock hard erections, increased stamina, and help to improve blood flow. They also say that their product is completely safe to take, and does not contain any harmful stimulants that can cause side effects. But wait, what exactly does that all mean? Isn't it supposed to give me a bigger boost in size?
This is where alot of guys get confused when it comes to these male enhancement supplements, and everyday I get someone asking me whether this product or that product will make you bigger. Well, let's take a look at the ingredients in Affirm XL and see how they work exactly.
How Does Affirm XL Actually Work?
Made up of a special blend of ingredients, Affirm XL could potentially give you a temporary increase in size. After browsing through their website, it looks like it contains many of the neccessary ingredients that a growing boy needs, including tribulus terrestris, korean red ginseng, Maca, Saponins, Royal Jerry Powder, L-Prolline, Magnesium, Vitamin C, Zinc, and a number of other unmentionables.
So what do these ingredients actually do? Male enhancement pills work by increasing blood flow to the penis during erection, and a glimpse at the ingredient list in Affirm XL proves that it might actually work. For instance, the presence of tribulus terrestris has been anecdotally proven to help increase testosterone levels.
Testostero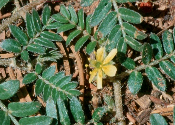 ne is directly correlated with sexual libido, so an increase will help to essentially make you hornier. Tribulus Terrestris is found in many competing products, including Rezzrx and Durazest.
In addition, the main ingredient in Affirm XL is Korean Red Ginseng, which is used not only to increase natural energy levels, but also helps to treat erectile dysfunction. You might be sceptical, but there has actually been double-blind preliminary clinical studies proving it's effectiveness as a natural alternative to help improve sexual performance. My experiment with Enzyte proved, at least to me, that Korean Red Ginseng really does work.
Affirm XL Reviews
I couldn't find anyone talking about Affirm XL through the various forums I research through, and reviews were xtremely hard to come by. I mean, they have some testimonials on their official website, but how unbiased and accurate can they really be. I decided that I am going to order a trial package of Affirm XL to see how well it really does work. Keep checking back on this site to see updates.
Where To Buy Affirm XL
As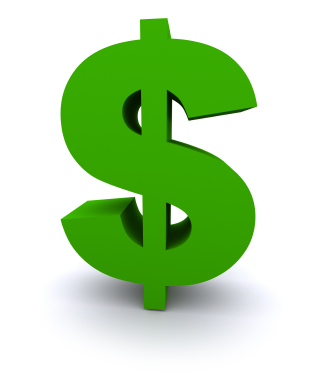 always, we try to provide our visitors with the cheapest price we could find for the supplements we review. Since Affirm XL is direct marketed, it is not sold in any online retail stores, so your best (and only) bet is to buy it on their official site, affirmxl.com. They do have a free trial available, but as always, it involves enrollment in some sort of a monthly billing scheme that will end up pissing you off. You can get a 1 month supply for $30 on their site, and they do offer a 30 day money back guarantee. You need to be careful about the money back guarantee though, because you have to send back the unused portion, and also need to request the refund within 30 days of ordering.
So What's The Verdict on Affirm XL?
Too early to tell. We haven't actuall tried Affirm XL yet, so there is really no way to tell that it works or not. The good thing is that it seems like a legit company manufactures the product, so their is less likely potential that it contains any Dangerous ingredients. As noted earlier, we ordered a free trial of Affirm XL, and should be receiving it shortly to official try it out. Stay Tuned!
Leave Your Review of  

Affirm XL 

Below