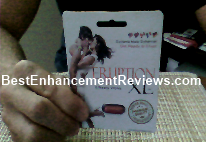 It never ceases to amaze us at the sheer amount of male enhancement products that are out there. I research these products almost everyday, and everyday I see a new product popping up on the radar. After flipping through Amazon for a new product to test out, I came across Eruption XL, which is being distributed by a company called Park Avenue Products.
They challenge you to "get ready to erupt" with their product, and by all accounts look to be positioning their product quite well in the marketplace. We had a chance to test it out personally, and wanted to share our results here. (skip to our results)
What is Eruption XL?
With so many companies such as Eruption XL trying to capitalize on what is essentially a multi-million dollar market, it often becomes cluttered with products that have crazy sounding names, but are essentially the same thing repackaged. At first glance, that seems to be the case with Eruption XL, which uses practically all of the same ingredients found in similar products like Vigaplus and Ageless Male.
The product is actually so new to the market that even there website has some common errors found on brand new websites. For instance, their "how it works" page talks a little bit about how Eruption XL works, but then has some latin writings at the bottom of the page.
They have been trying to push there product quite aggressively, recently gaining some attention at an AVN convention in Las Vegas. For those of you who don't know, AVN is an adult entertainment expo which features some of the most highly recognized porn stars in the business.
Ingredients in Eruption XL
Eruption XL uses three major ingredients, all of which help to aid men with low libido and sexual dysfunction issues. Korean Red Ginseng, a major ingredient, has been used in countless other products, and is actually sold as a stand alone product as well. Not only is it used to help improve blood flow during an erection, but also acts as a fairly potent energy booster.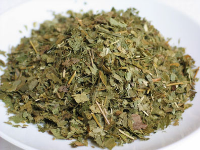 Epimedium, which is also known as Horny Goat Weed, has been used in countless products that we have tested (see Vigorex and Endowmax), and generally works in certain concentrations. It is probably the most common ingredient found in male enhancement pills, and is practically essential for a product to really work.
The final major ingredient is called Ginkgo Biloba, which you have probably already heard of. Long known to help men and women with memory loss, researchers in several countries have found that the use of Ginkgo Biloba may also help with reproductive sexual function. While there has been no conclusive scientific evidence this is the case, it seems that at least anecdotally, it does seem to work.
Where To Buy Eruption XL
You have a couple of options when deciding to purchase Eruption XL. You can either get a sample of it on Amazon for $8 + shipping, or you can get it on their official website eruptionxl.com. The only issue with ordering directly from their website is that it appears for now they don't accept a credit card directly. It seems you have to purchase with paypal, and after I had purchased my sample pack, was told to expect my package in about 3 – 5 business days.
Our Results With Eruption XL
We ordered a trial package of Eruption XL when we first wrote this review, and received our package in about a week. I had a member of our staff personally test it out to see what effects, if any, it would have, and here is what he had to say.
"After using so many fast acting male enhancement products, I expected some decent results from Eruption XL. The combination of horny goat weed, ginseng, and amino acids is a fairly potent on, which I have used in several other products such asVitalikor and Magnum Plus.
As directed, I took one pill of Eruption XL with 8 oz of water, and started feeling the effects after about 30 minutes later. The best way I can describe it is being in the mood, all the time, for about 4 hours straight. Sometimes this is a good thing, sometimes this is a bad thing, but in my case I had my girlfriend to "take care of things" when it came down to business.
But, as quickly as it came on, the effects seemed to disappear after about 5 hours from first taking it. I would recommend that if you are looking to use this that you take it quickly before deciding to "do the deed", and also avoid taking it with alcohol."
George, Best Enhancement Reviews Official Tester
Eruption XL Warnings and Side Effects
The label on the back of the Eruption XL warns of potential side effects such as discomfort or vomiting if it is ingested with Citrus Juice or antacid. You are also advised to NOT take more than 1 capsule within 72 hours, nor should you exceed the recommended dosage at anytime.
Recommendation
Based on our personal testing and research, we can conclude the Eruption XL is indeed a potent male enhancement formula. However, our testers results indicate that the formula, while fast acting, doesn't seem to last very long. This could be due to a wide variety of reasons, and there is no way to tell if you will have the same reaction. If you have used Eruption XL, we invite you to submit your review anonymously.
Click Here To See Our Top Choices For Male Enhancement
Leave Your Review of  Eruption XL Below