Fast Acting Male Enhancement Supplements
We often get asked what is the difference between alot of the supplements we review, and often refer to them as fast or slow acting pills. There are a number of key differences between fast acting pills and slow acting pills, and we wanted to clear up any confusion in this article. Keep in mind that each type of product has its own specific purpose, and this information intends to help you figure out what kind of specific product you need.
What Fast Acting Pills Do?
Fast acting pills are pretty self explanatory, as they refer to the time it takes for the supplement or product you are taking to produce a healthy, lasting erection. Often times, fast acting pills can work in as little as 20 minutes after taking, but the majority of them take about 45 -90 minutes to work effectively.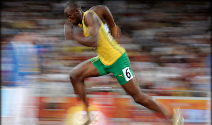 The Benefits of Fast Acting Pills
One of the primary benefits of taking a fast acting male enhancement pill is the fact that you only have to take it as needed. There is no regular dosage to keep up with, and you just need to have a pill ready for when you are looking to engage in sexual activity.
Some pills like rock hard weekend and me-36 promise to last as long as 48 hours straight, so you don't have to worry about carrying around a pill with you or forgetting it. Although these companies make these claims, often we find that they only last for around 4 – 6 hours effectively.
The Downsides To Fast Acting Pills
Their are a number of downsides related to taking fast acting male enhancement supplements. For one, they often contain harmful stimulants in them to help induce an erection quickly. This is not necessarily a bad thing for men in their 20's and 30's, but if you are in your 40's or above, you may be risking your life when you take these pills.
One of the ingredients that can be potentially harmful is Yohimbe, which is derived from the West African evergreen Pausinystalia yohimbe.  Their are numerous side effects that can be realized while taking Yohimbe, and include nausea/vomiting, heart palpitations, panic attacks, headache / dizziness, and hallucinations. Often times these side effects can last for days, and the only way to get rid of them is time.
We have actually tested numerous products that contain this substance, including ejaculoid and viarex.
Another downside is that you need to be ready to take the supplement at least an hour before sexual activity, which kind of ruins the moment. This is why slow acting pills are more effective, because you don't have to wait for the effects to "kick in".
One final downside to fast acting male enhancement supplements is their cost. Some products like Libigrow cost as much as $9 A PILL! It can get quite expensive, especially if you are just looking for something to last a day or so.
Recommendation
As you can see, the drawbacks clearly outnumber the benefits when it comes to fast acting male enhancement supplements. If you are looking for something that will just give you a quick boost in libido and desire, than fast acting pills are the way to go. But, if you are looking for long lasting results and something that can help give you the satisfaction of knowing you can get it up at a moments notice, than we recommend slow acting products. Of course, you should always consult your physician when deciding to take any supplement.
Click Here to See Our Top Choices For Male Enhancement
Leave Your Review of Fast Acting Male Enhancement  Supplements  Below